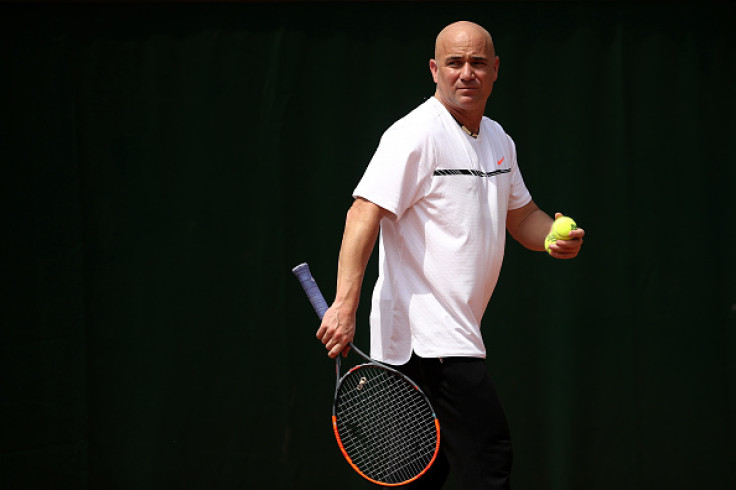 Andre Agassi admits that he will not be surprised if Roger Federer goes on to win Wimbledon for a record eighth time despite taking a 10-week break midway through the season.
The American, who is at Roland Garros coaching Novak Djokovic agrees with Boris Becker's assessment that Federer is the favourite to win Wimbledon after he conquered the Australian Open in January this year despite it being his first tournament since a six-month spell on the sidelines with a knee injury in 2016.
The Swiss ace has won three of the four tournaments he entered in 2017 but announced that he was going to skip the entire clay court swing of the season including the ongoing French Open to focus more on the upcoming grass and hard court events mainly the Wimbledon in July and the US Open at the end of August. Federer is expected to return to action at the Mercedes Cup in Stuttgart beginning on 12 June and also play in Halle before heading to London for the Wimbledon Championships.
Agassi admitted that he would not be able to take a long break midway through the campaign and continue with the same form as he needed to play tournaments to stay in zone. However, the American, who has eight men's singles Grand Slam titles to his name is not ready to write off the 35-year-old owing to his achievements in the past and in the current season.
"I'm gonna guess that Federer is better at making decisions for himself than I would be from this vantage point," Agassi said, as quoted by Australian publication Herald Sun.
"At first glance it does seem like a long time away from the game. In my experience, playing a little bit on the clay helped me prepare for the grass just because it kept me in my mindset and kept me in my discipline.
"But Federer's proven me wrong so many times. He's simply stopped surprising me but he continually amazes me," the American explained.
"And to watch him go to Wimbledon, it wouldn't shock me if he goes in there as if nothing has ever happened."