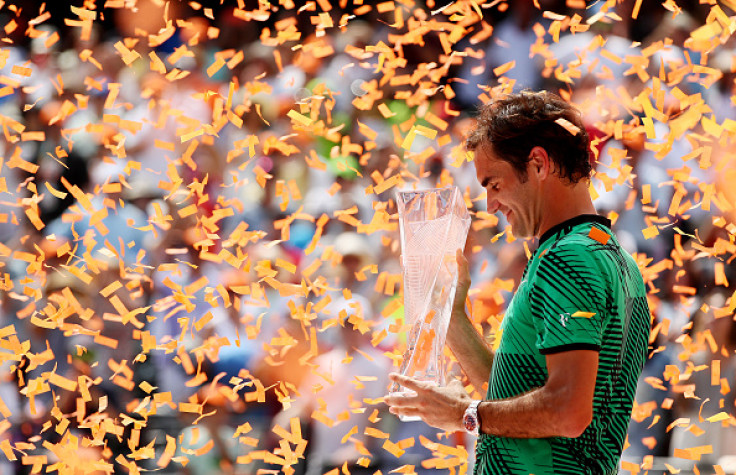 Former world number one Boris Becker believes Roger Federer's career resurgence this year has been the best thing that could happen to tennis.
Returning from a knee injury earlier this year, Federer shocked the world when he went all the way in Melbourne and won the 2017 Australian Open in January.
The former world number one then proceeded to win titles in Indian Wells and in Miami, climbing from 16th to fifth in the world rankings and having since been resting up for Wimbledon that takes place on 3 July.
Talking about the Swiss ace's game, Becker was all praise for Federer, who has a 19-1 record in 2017 so far, and said it was an exciting time for tennis right now.
"He has a very fast tennis [game] that is about short points, serve and volley and backhand slice," Becker said, as quoted on Tennis World USA. "But you can have it only if you have the right technique."
"He is the only one to end the point after two or three shots. Also because he knows that at 35 it's impossible to win a match that lasts every time three or four hours.
"His comeback is the best thing that could ever happen. You have legends like Rafa [Nadal] and Roger, Novak [Djokovic] and [Andy] Murray and young guns like [Nick] Kyrgios, [Dominic] Thiem and [Alexander] Zverev. New faces are next to legends, it's great."
Becker also predicted who would end the year as the world number one in the singles race. Having previously stated that Federer could do it, the 49-year-old now believes the race is more open.
"It's open," he explained. "According to me, [the] favourites are Rafa and Roger, then Thiem and already Zverev, and not Djokovic and Murray, but who will come back stronger, I think."