Mauricio Pochettino defends Tottenham Hotspur's Danny Rose for tackle on Arsenal star Hector Bellerin
Arsene Wenger confirmed Bellerin will be out of action for four weeks.
Mauricio Pochettino has come to Tottenham Hotspur full-back Danny Rose's defense after his tackle on Arsenal star Hector Bellerin has forced the Spaniard to spend the next four weeks on the sidelines.
The incident took place in the final moments of the north London derby clash at the Emirates on 6 November. The Gunners full-back made it to the Spain Under-21 squad, but was forced to withdraw later.
IBTimes UK earlier revealed that Bellerin will be out at least for the rest of November with after damaging an ankle ligament against Tottenham. Arsenal manager Arsene Wenger confirmed the defender's injury and also admitted that it was annoying for him to lose his star player.
The former Southampton manager has defended Rose after his tackle left Bellerin to spend the next month in Arsenal's treatment room. He even went on to label that Wenger's comments on Rose was strange, while also suggesting that he respects the Frencham.
"It is very strange that comment [from Wenger], but I respect him. What happens on the pitch is never about bad intentions, it is about football," Pochettino explained, as quoted by the Mirror.
"I stopped my [playing] career 10 years ago and I feel like it was last month. I totally understand when players are playing with passion like Danny or anyone in our team."
"We are always aggressive in our play and sometimes things happen because football is very aggressive - it is a contact sport, always. You cannot avoid the contact."
Wenger will take his men to Old Trafford to face Manchester United on 19 November. The Emirates club's manager will be without the services of Bellerin and midfielder Santi Cazorla for the league tie on Saturday. In addition to this, the Frenchman admitted that he will assess Alexis Sanchez before the match.
Rose was with the England squad during the international break, where they defeated Scotland 3-0 in the World Cup qualifier, while they were forced to settle for a 2-2 draw in a friendly tie against Spain.
Pochettino pinpointed two instances where in Dani Carvajal's tackle on Rose and a similar tackle from Jamie Vardy on Cesar Azpilicueta could have left the two defenders injured.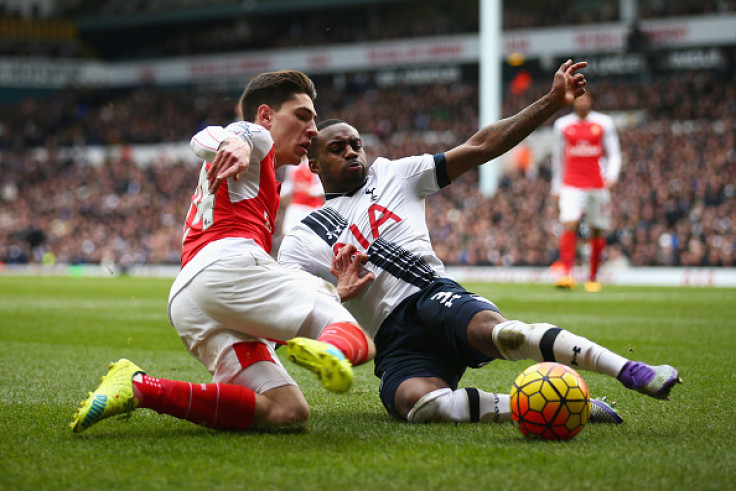 "Two days ago, there was a bad tackle on Danny from Carvajal but that is football. If Danny comes in from the training ground and says, 'I cannot play on Saturday' I cannot criticise Carvajal, because it is a game. Or Vardy for the tackle on Azpilicueta, that is football," Tottenham boss said.
"We want all players to be like a man, be aggressive, make a tackle, always. But intention to injury the opponent? In football you know. Sometimes you cannot stop, you arrive late and you cannot criticise every single tackle."
© Copyright IBTimes 2023. All rights reserved.