Mauricio Pochettino says Tottenham will improve from Chelsea League Cup defeat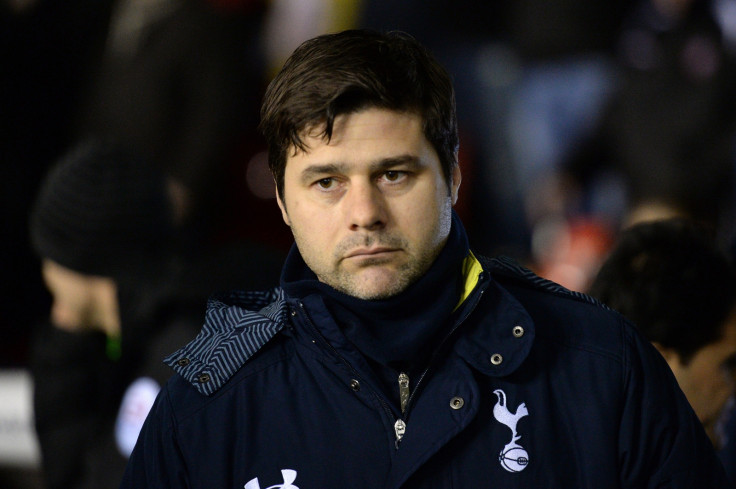 Mauricio Pochettino has sent a bullish message to Tottenham fans after the League Cup final defeat against Chelsea on Sunday 1 March, claiming the loss will prove positive for the future of the club as his young squad will learn much from it.
After the elimination from the Europe League against Fiorentina, the Argentinian boss made some rotations in his starting line-up, deploying an XI which was just 23-and-a-half years old.
"I think we will improve a lot from the final, I think we have a brilliant future. We have a lot of young players and I asked Harry [Kane] before the game if this was his first time at Wembley and he said yes," the boss claimed.
"We are young and we can improve a lot, we must not change our philosophy and this is something we should be proud of."
Spurs made a good start to the game and hit the crossbar through Christian Eriksen but Jose Mourinho's side eventually secured the victory thanks to the goal of John Terry just before half-time and an own goal by Kyle Walker after Diego Costa's shot.
"I think in the first half we were better than Chelsea and unlucky to concede the way that we did and I think that it was hard for us in the second half, we took some risks – they played in a comfortable position and we counter attacked," the boss said.
"But we can be proud of our players and the way we played and I would like to congratulate Chelsea but we are proud at the same time."
Meanwhile, the Argentinian manager urged his side to move on from both blows against Fiorentina and Chelsea to finish the Premier League campaign in the best possible way.
"We have a lot of games but this is not an excuse, we need to learn about that and now we need to go to the next game, we have a tough game on Wednesday against Swansea and on Saturday against QPR.
"Our challenge now is the next game. We need to try and get the three points against Swansea, we need to move forward and forget the final and recover our players and our minds. We need to play more positive."
© Copyright IBTimes 2023. All rights reserved.