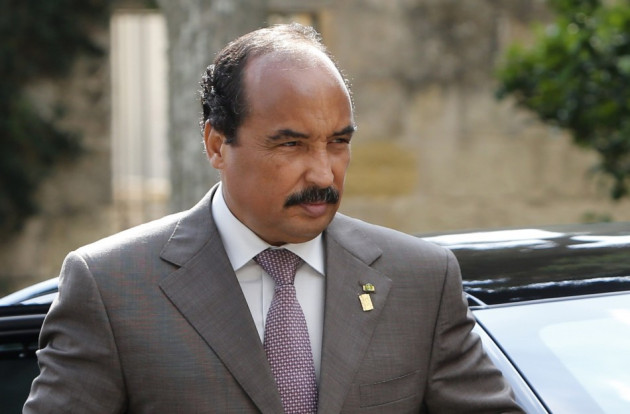 Mauritanian President Mohamed Ould Abdel Aziz has been accidentally shot by a military patrol and is said to have been "lightly wounded".
Reports suggest Aziz is receiving treatment in a hospital in the capital Nouakchott and is out of danger.
Speaking on state TV, the West African nation's Communications Minister Hamdi Ould Mahjoub said an army patrol mistakenly opened fire on the president's convoy.
At first, the attack was thought to be an assassination attempt by Islamist groups. The 55-year-old president was shot in the arm.
"On his way back to Nouakchott, the presidential convoy was shot by a Mauritanian patrol as they did not recognise his convoy. The Mauritanian people can be reassured, the president is fine... He got out of the vehicle unassisted upon arrival at the hospital, where he walked in without difficulty," said Mahjoub.
Why the convoy opened fire is not clear but local media reports say the army was not informed of the president's trip. The hospital to which the president has been admitted has been cordoned off, but security measures in the capital remain unchanged.
Aziz came to power during a coup in 2008 and is seen as a hardliner in tackling al-Qaida militants in the region.
The western world is on friendly terms with Aziz, who has been keeping militants from neighbouring Mali at bay.