Mauro Icardi has ruled out a summer move to Arsenal, insisting he is very happy at Inter Milan and is not looking to leave the club.
The Nerazzurri skipper has been heavily linked with a move away from the San Siro, speculation fuelled by his wife and agent Wanda Nera who recently claimed the Gunners were among a clutch of clubs from England, Spain and Italy to have made contact.
Nera suggested slow negotiations with Inter over a contract renewal had forced them to consider other options, but Icardi has insisted he is not interested in leaving Milan.
"I am here, I am happy here, I say this all the time," Icardi said in an interview with Corriere dello Sport. "I have a contract with Inter until 2019 and they are my team. For everything else, it is the club that has to speak. I am working to improve my game, to play well and to provide options for the coach.
"My entire family's objective is to stay in Milan. I never concealed the fact that I am happy in this city, as are Wanda and my children. Milan is our home, and that is why she is in talks with the club, we are trying to find a solution."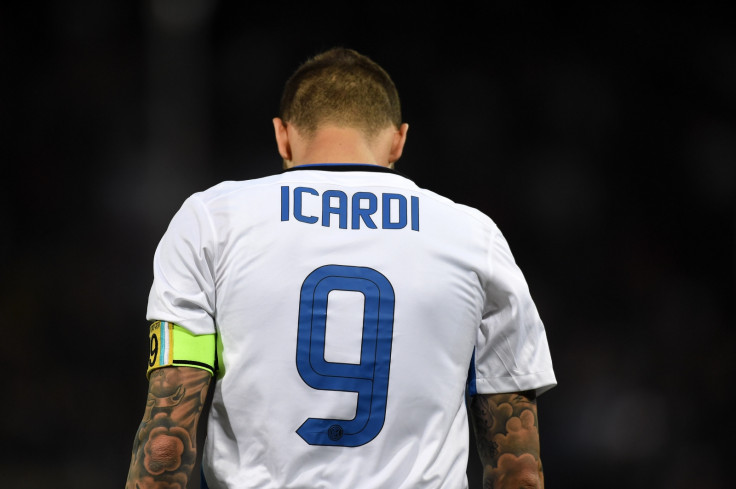 Arsenal have so far signed Switzerland international Granit Xhaka and Japanese prospect Takuma Asano, but with their immediate rivals spending freely around them, Arsene Wenger is under pressure to strengthen his squad further. With Danny Welbeck sidelined with a knee injury and Olivier Giroud likely to miss the start of the season following his Euro 2016 campaign with France, a new striker could be a priority.
Leicester City striker Jamie Vardy appeared to be their first choice, but the England international rejected a move to north London to sign a new deal with the Premier League champions in June.
Alvaro Morata has also been persistently linked with a move to the Emirates, but it would now appear Real Madrid want to hold on to the player, having activated a buy-back clause to resign him from Juventus this summer.