Theresa May would find it "difficult" to refuse a request from President Donald Trump asking Britain to support the US by taking military action against the regime of Bashar al-Assad in Syria, Boris Johnson has claimed.
Speaking to BBC Radio 4's Today Programme, the UK foreign secretary also signalled that the government could bypass the House of Commons ahead of any strike, if such a scenario were to arise.
Earlier this month, Trump gave the green light for 59 Tomahawk cruise missiles to be launched at a military air base in Syria in response to a deadly chemical attack that left at least 80 people dead and hundreds wounded. Assad has denied responsibility for the gas attack.
"I think it would be very difficult if the US has a proposal to have some sort of action in response to a chemical weapons attack," Johnson said on Thursday (27 April).
"If they come to us and ask for our support, whether it's with submarine-based cruise missiles in the [Mediterranean], or whatever it happens to be, as was the case back in 2013, it would be in my view, and I know this is also the view of the prime minister, it would be very difficult for us to say no," the foreign secretary added.
Pressed on whether he would consult lawmakers ahead of launching any military action, Johnson replied: "I think that needs to be tested. As I said I think it would be very difficult for us to say no. How exactly we were able to implement that would be for the government, the prime minister.
"But if the Americans were once again to be forced by the actions of the Assad regime – don't forget, it was Assad who unleashed murder upon his own citizens with weapons that were banned almost 100 years ago – if the Americans choose to act again and they ask us to help, as I say, I think it would be very difficult to say no," he added.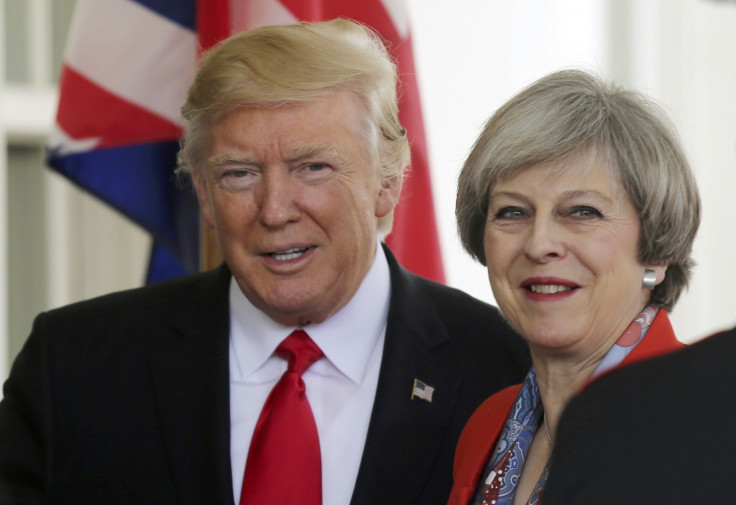 Johnson's comments are especially significant given that he said they are also Theresa May's views. The government is not legally required to win a Commons vote before launching such action, the BBC reported.
According to the Institute for Government, "the power to commit troops in armed conflict is one of the remaining Royal Prerogatives – that is powers that are derived from the Crown rather than conferred on them by Parliament.
"There is no codified parliamentary procedure that formally requires the government to seek approval before taking military action. The prime minister and cabinet retain the constitutional right to decide when and where to authorise action."
The foreign secretary also made similar comments earlier this month – on 18 April, the day the prime minister called a general election to take place in June.
Britain has been conducting an air campaign against the Islamic State (Isis) in Syria since December 2015 after Parliament gave the go ahead for military action exclusively against the terror organisation by 397 to 223 votes.