McKayla Maroney Nude Images Taken When She Was Underage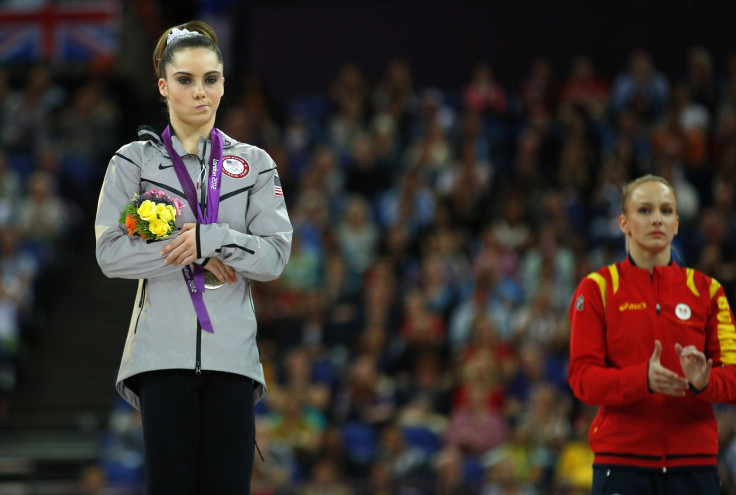 The lawyers for McKayla Maroney have confirmed that leaked explicit images of the US gymnast were taken when she was under 18, meaning those who leaked them - and those storing copies on their computers - could face charges relating to child abuse.
Maroney was among about a dozen celebrities whose private images were leaked online last Sunday including actress Jennifer Lawrence and model Kate Upton.
Maroney has publicly claimed the images were fake, but statements by her lawyer would indicate that at least some of the images were real.
Maroney's lawyers have written to a number of websites including Porn.com to order them to remove the images. Porn.com said they removed the images shortly after they received the letter from Maroney's lawyers.
Reddit
In the aftermath of the leaks on Sunday a thread on Reddit - called the Fappening - was created as a hub for those interested in viewing and sharing the images. Moderators have urgently warned anyone who downloaded a copy of the images to delete them immediately and said it is could lead to the subreddit being banned - though as of Thursday morning it is still online.

Under US law it is illegal to own or share explicit images of anyone under the age of 18, while those who have simply viewed the images could potentially face charges under US and UK law.
On Wednesday, Maroney thanked her fans for defending her following the leak:
MTV presenter Liz Lee was also caught up in the leaked celebrity images scandal and the images of her posted online were taken when she was just 16, meaning anyone sharing those images is also facing potential child abuse charges.
Reddit has also warned that any galleries posting images of Lee will be removed - however it is one of the few website not deleting images of celebrities like Jennifer Lawrence, Kate Upton and Ariana Grande which were leaked initially on image boards like Anon-IB and 4chan.
The FBI are currently investigating the leaks and will likely now investigate potential child abuse charges against those sharing Maroney's and Lee's images.
© Copyright IBTimes 2023. All rights reserved.