Mediterranean migrants crisis: 'Dozens drowned' in new tragedy off Libya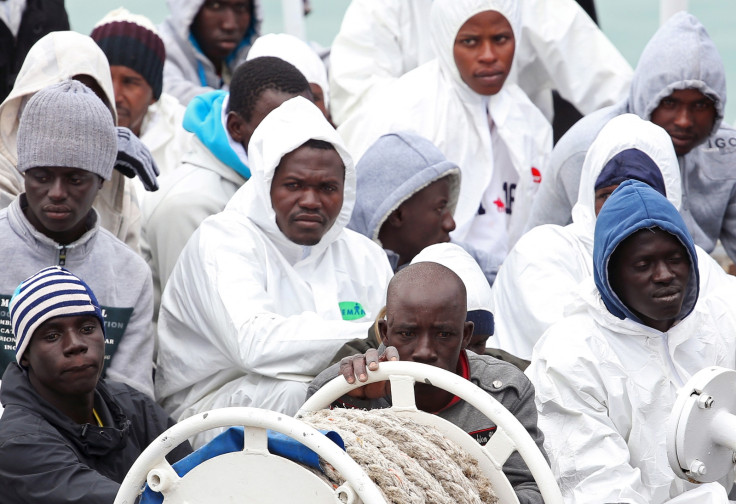 Dozens of migrants are feared to have been killed in a new Mediterranean tragedy after one of the rubber boats they travelled on sank off the Libyan coast.
Witnesses rescued by the Zeran merchant ship told Save the Children they saw people falling into the sea and drowning as the rescue vessel was approaching. "Some people saw 10 migrants dying, others up to 40 because they couldn't swim," Giovanna di Benedetto, spokeswoman for Save the Children, told IBTimes UK.
The rescued migrants – 194 from Mali, Senegal, Nigeria, Ivory Coast and Ghana, including 30 minors and 15 women – arrived in Catania on 5 May. Italian authorities also carried five bodies, who are thought to have died during the journey, off the merchant ship.
Flavio Di Giacomo, spokesman for the International Organization for Migration (IOM), told IBTimes UK the death toll was 46 people, who had drowned.
"The dinghy sailed from Libya on Saturday night and started to have problems and taken on water after 24 hours," he said. "The tragedy happened after they saw the merchant ship approaching. The migrants panicked and fell off the boat into the sea."
Di Giacomo reported of 1,600 new arrivals in Southern Italy on 5 May only – 369 in Pozzallo, Sicily, 104 in Trapani, 115 in Lampedusa, 353 in Salerno and 210 in Crotone. "Italy coastguards are overwhelmed by dozens of emergency calls every day," he said.
The UNHCR, the UN refugee agency, reported 11 migrants had died during the Mediterranean sea journey. More than 6,000 people have been rescued in several operations while making the perilous crossing from Libya to Europe.
A ship operated by Médecins Sans Frontières and Migrant Offshore Aid Station rescued 369 people and is disembarking in Pozzallo, Sicily.
"The boat is absolutely crammed full and last night, as the men, women and children we rescued curled up under blankets to sleep, there wasn't a centimeter to spare. The scale of this crisis is just heartbreaking, I wish we could do more," Will Turner, emergency coordinator for Médecins Sans Frontières, said.
Its teams in Pozzallo, Sicily, are providing support during the landing of more than 800 survivors of the Mediterranean crossing.
© Copyright IBTimes 2023. All rights reserved.