Meet bextmachine - using blockchain, IoT and AI to make coffee supply fair and transparent
Parent company bext360 unveiled bextmachine at TechCrunch's Sessions: Robotics at MIT in Boston on 17 July.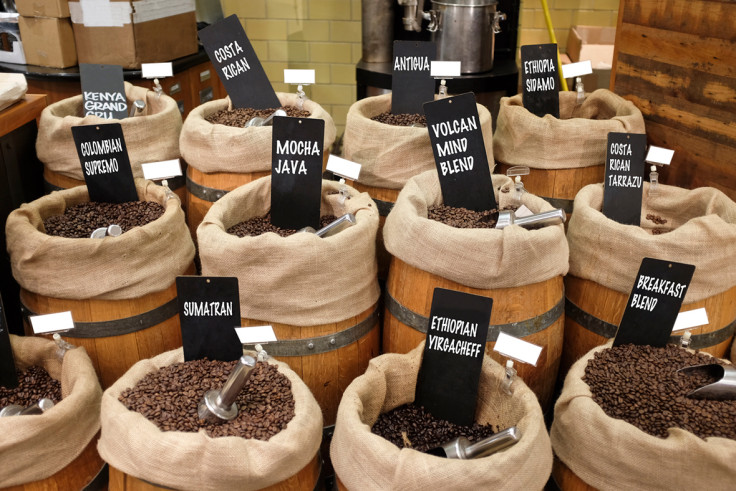 The "agtech" startup bext360, a company that combines blockchain, AI and IoT to make supply chains in emerging economies transparent to consumers, has unveiled its first product for the coffee supply chain, the bextmachine, at TechCrunch's Sessions: Robotics at MIT in Boston on 17 July.
The startup, which came out of the bushes in April, uses public, open blockchain technology from Stellar.org to bring more transparency to the coffee supply chain and more equity to coffee farmers.
The company was founded by Daniel Jones, who previously founded the first US-owned company to successfully export conflict minerals from Democratic Republic of the Congo (DRC) to the US in compliance with supply chain and traceability requirements under the Dodd-Frank Act.
Jones was also a key architect with the Defense Intelligence Agency and designed the Joint Worldwide Intelligence Communications Systems (JWICS), the first and now largest TCP/IP system to transfer voice, video, and data across top secret networks.
He said: "While new research from the Annals of Internal Medicine strengthens the correlation between coffee consumption and health benefits, most consumers cannot identify the source of their daily cup, nor the impact it has on the global environment."
These days, millennials and other coffee connoisseurs are more invested in supply chain transparency; consumer preferences indicate a fundamental shift in the importance of verification methods for fair trade certification.
Jones said: "Further, the announcement of Amazon's upcoming acquisition of Whole Foods highlights this trend, and is motivated, I believe, by Amazon's desire to create a truly transparent supply chain from producers, to storefronts, and, finally, to consumers."
"The current coffee supply chain is antiquated. Our technology applies machine learning and AI to analyse coffee cherries and beans based on the quality of the goods. Coffee farmers access a mobile app to review the results, and Stellar.org's blockchain platform allows immediate payment and immutable traceability."
The bextmachine is similar to Coinstar, but for coffee. It uses machine learning and artificial intelligence to evaluate the coffee cherries and beans and then divide them into grades based on quality. Coffee farmers will have access to a mobile app to view amounts of each grade and accept offers for payment.
Powered by Stellar.org's blockchain technology, the application immediately pays the farmers for their product. The bextmachine will be used by coffee farmers in the developing world, who currently drop off their coffee crops to buyers that would manually sort and inspect the beans, and pay the farmers days, or sometimes months, later.
The bext360 platform uses blockchain for real-time transactions, to record timestamps, value or amounts, making it possible to accurately process payments and credits. All parties involved in the transaction—companies, farmers and co-ops—can access the data transparently, and farmers can be paid in real-time. In addition to enabling payments, the bext360 platform enables the collection of key data at unprecedented levels.
This platform enables all stakeholders – farmers, roasters, and consumers – to access data across the entirety of the supply chain. For example, coffee companies may use the data to assess the quality and efficiency of farming practices.
In April 2017, bext360 exited stealth with $1.2m in seed funding. The company will pilot the bextmachine in Fall 2017 with end-to-end coffee partners, from local coffee co-ops and suppliers to popular roasters. bext360 will formally announce selected partners in the coming months, in addition to sharing information about purchasing opportunities.
© Copyright IBTimes 2023. All rights reserved.