Josh Savage is a singer/songwriter who has grown his loyal fan base in a very unusual way – from people's living rooms.
As part of a 2013 tour Savage was invited to play a Sofar Sounds gig. Given nothing but an address of a venue he turned up with his guitar to find he was playing in someone's lounge to an audience of no less than 60 people, and he fell in love.
"We're in an age where people don't really go to gigs to listen to music, people text, they talk over the music they get drunk, and when you're starting out it's frustrating and really demoralising actually. So that [Sofar] showed me that there is a really enjoyable way to tour. And so I kept doing it." he told IBTimes UK.
Standing for "Songs from a Room" Sofar gives new artists a platform to perform their music to an audience who really want to listen; asking you to not speak or use your phone during performances, with the focus falling solely on the music itself.
The company, which started in London was so well loved it quickly spread, and now hosts intimate, secret gigs in 296 cities worldwide, offering artists up to 500 opportunities to preform every month. Savage himself is the founder of Sofar South UK as he wanted to bring the concept to his hometown on Winchester. The space for the gigs to be held relies on the good nature of people to "open their space and let the music in".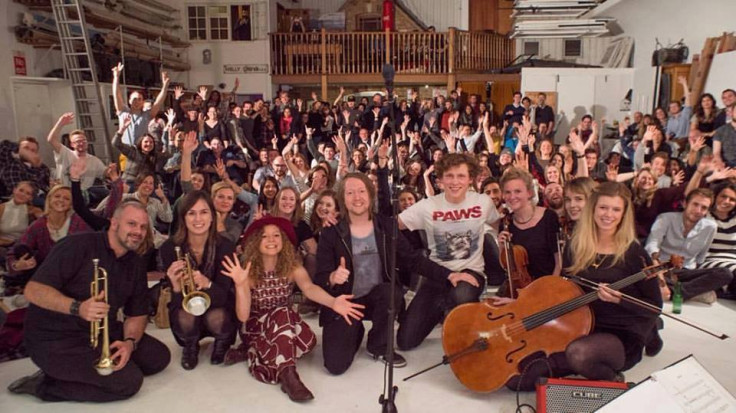 The secret to these intimate gigs is two-fold: the venue and the artists. First, the venue – which if your ticket application is successful – is released to you the day before. The venue can vary from someone's lounge to an empty warehouse, to a cafe, and most events are BYOB, as well as BYO cushion as often seating is limited.
Secondly, the artists who will be playing on the night. A wide variety gives guests the opportunity to be introduced to music they might not otherwise choose to go and see. It also stops people applying simply for just the artists they have heard of, giving new musicians an opportunity to be heard. The gigs are carefully curated with three to four acts selected to give a wide variety of music.
"I think Sofar Sounds is a great way for new musicians to play new cities, because when you're starting out you can't bring an audience in new cities. So when you are going out there [with Sofar] and you are collecting a mailing list, you are making a fan base," the singer said.
The Sofar gigs really are an experience like no other, they are quirky, friendly and personal and give guests an opportunity to really connect with the acts and vice versa. Various artists including Bastille, Lucy Rose and Viola Beach played at Sofar gigs before they became well-known in the industry.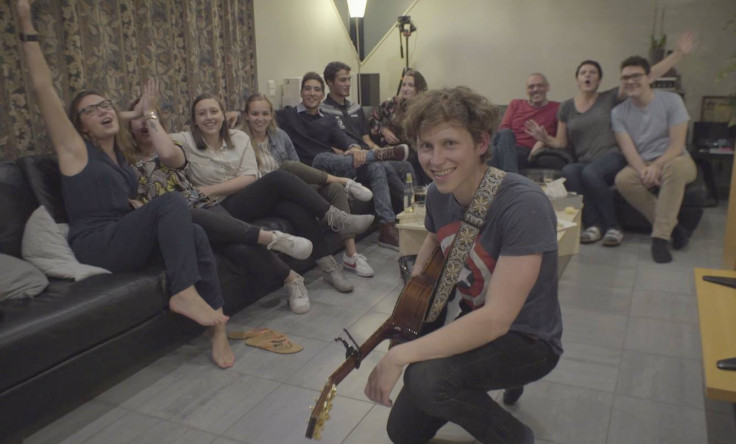 Savage says that these small gigs are preferable for many reasons: "When you're playing in live music venues in bars, in pubs for example you often have to bring an audience to pay for the hire fee, pay the sound engineer, and when you're a new artist that's not realistic. When you're playing from someone's living room, there's a small space that needs to be filled, and it feels like a sold out gig every time, which psychologically feels great."
After building an audience through the gigs – he has done 43 to date – Savage has done multiple tours, in various venues and locations around the world, including 79 shows in five months across America in 2015. But he prefers the smaller, more personal spaces, so this year the artist organised his own 'living room tour' by sending out a message via social media asking for spaces and lounges to play in. The response he got was massive; he found that people were willing to more than just allow him to host a gig in their homes; many would let him stay for dinner, and even the night.
"Everyone who has invited me into their living room feel like they know me already, they give me a place to crash often, and food, and you feel like part of the family. And yeah, it gives you faith in humanity again." Savage said.
On his latest tour he was accompanied by friend and filmmaker Duncan Trevithick who created The Living Room Documentary, which followed Savage's Europe leg of his living room tour. The documentary was released on 30 November and has been nominated for the Best Non-Fiction Short Film at the Winchester Short Film Festival.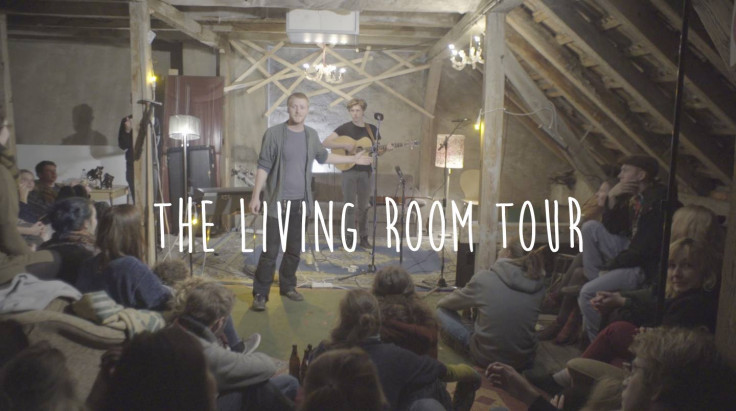 The tour was no easy feat with Savage playing a show a day, sometimes two, it was exhausting, as well his car getting broken into on route to Belgium. For many people issues like this might mean cancelling a show, but it wasn't going to stop Savage "I've always said to myself when I started out, I'm going to stick to my word, I'm never going to cancel a show unless I'm near death," he says in the documentary. He told IBTimes UK "I can't really think of many bad bits."
Savage still has shows in Nottingham, Bristol and Bath in January 2017 to conclude his tour.