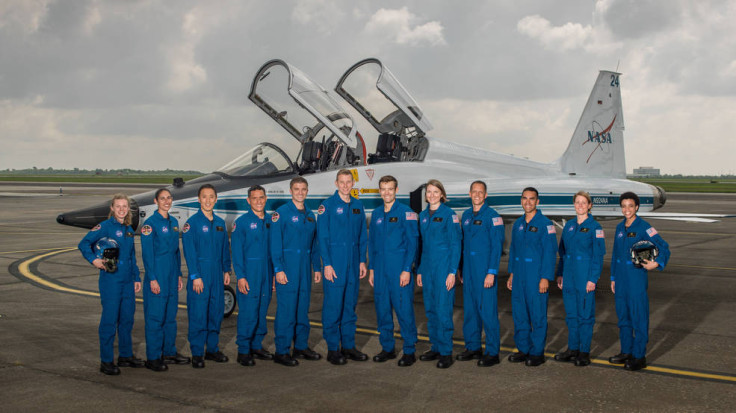 Nasa has announced its 2017 batch of new astronauts comprising of five women and seven men among whom could be the first Martian, the first human, to set foot on the red planet.
The premier space agency received a record number of applications (18,300) between December 2015 and February 2016 for select positions. These are three times more than what Nasa got when it last recruited about four years ago. It is also an extremely selective batch as the likelihood of being chosen was roughly 0.05%.
US Vice President Mike Pence graced the occasion and welcomed the men and women who made it through the gruelling selection process and will now have to shift to Houston. They will report to the Johnson Space Centre in August to begin two years of training after which they can be eligible for spaceflight.
IBTimes UK takes a look at these men and women who will finally get to live their dream jobs.
Bob Hines: The oldest of the batch, Hines is a 42-year old research pilot at the Nasa Johnson Space Centre, Harrisburg, Pennsylvania. He has worked with Nasa for the last five years and has more than 3,500 hours of flight time in 41 different types of aircraft flying 76 combat missions around the world making him an ideal candidate for spaceflight operations.
Frank Rubio: The 41-year old is a major in the US army from Miami, Florida, and has served as a Blackhawk helicopter pilot as well as a surgeon. He has flown more than 1,100 hours, including more than 600 hours of combat and imminent danger flights during deployments to Bosnia, Afghanistan and Iraq.
Raja Chari: The 39-year-old lieutenant colonel from the US Air Force holds a master's degree in aeronautics and astronautics from MIT and has more than 2,000 hours of flight time on board the F-35, F-15, F-16, and F-18 including missions in Operation Iraqi Freedom and deployments in support of the Korean peninsula.
Matthew Dominick: The 35-year-old is a Lieutenant Commander in the US Navy from Wheat Ridge, Colorado, and has more than 1,600 flight hours in 28 aircraft models, 400 carrier arrestments, 61 combat missions, and nearly 200 flight test carrier landings.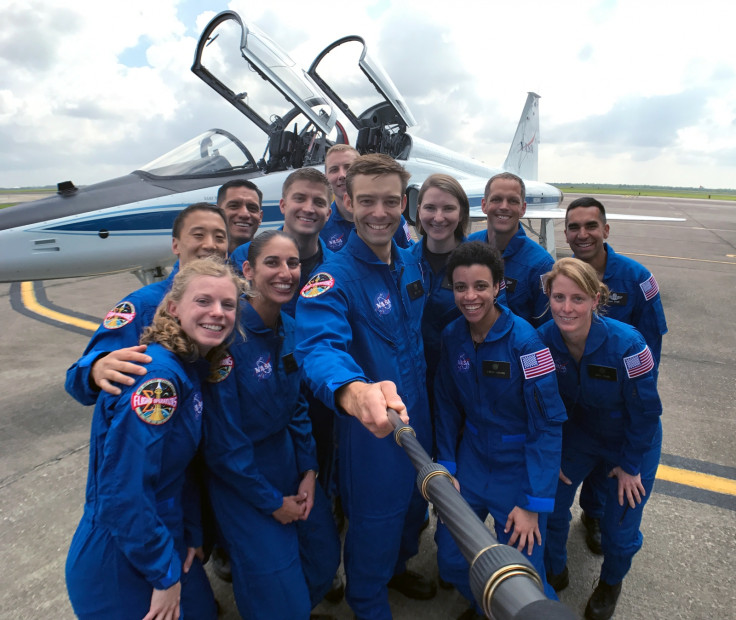 Loral O'Hara: The oldest woman in the batch, 34-year-old O'Hara is a research engineer at Woods Hole Oceanographic Institution from Sugarland Texas and has worked with Nasa as a student in the KC-135 Reduced Gravity Student Flight Opportunity Programme and as an intern at the Jet Propulsion Laboratory.
Jonny Kim: The 33-year-old is a physician at the Massachusetts General Hospital, and earned silver and bronze stars while operating as a Navy Seal. The Harvard graduate has served as a combat medic, sniper, navigator and point man on more than 100 combat operations over two deployments to the Middle East.
Robb Kulin: The 33-year-old is from the familiar territory of space research and works as a launch chief engineer for SpaceX . Before joining SpaceX, his jobs ranged from a commercial fisherman in Alaska to an ice driller in Antarctica.
Jasmin Moghbeli: The only incoming astronaut to be from the elite Marine Corps, Moghbeli is a major in the US Marine Corps from Baldwin. The 33-year-old born in Germany has a bachelor's degree in aerospace engineering with IT from MIT and a master's degree in aerospace engineering from the Naval Postgraduate School in California.
Woody Hoburg: The 31-year-old is an assistant professor at MIT from Pittsburgh, Pennsylvania. Prior to leading a research group at MIT, he had worked as a private pilot with wilderness search and rescue experience.
Kayla Barron: Among the youngest in the team along with two of her new colleagues, the 29-year-old is a lieutenant in the US Navy from Washington and was a member of the first class of women in the submarine warcraft community.
Zena Cardman: A graduate research fellow at Penn State from Williamsburg, Cardman has been studying marine sciences on a National Science Foundation grant and has worked with Nasa before as a researcher on some of their missions. The 29-year-old has experience in multiple Antarctic expeditions as both scientist and crew.
Jessica Watkins: The 29-year-old is a postdoctoral fellow at the California Institute of Technology from Lafayette and has worked with Nasa before on Mars-related projects making her a front-runner among her batch to be selected for a manned Mars mission.
The new astronauts will be joining 44 active Nasa astronauts and an elite club of astronauts of which only 338 men and women are part of.