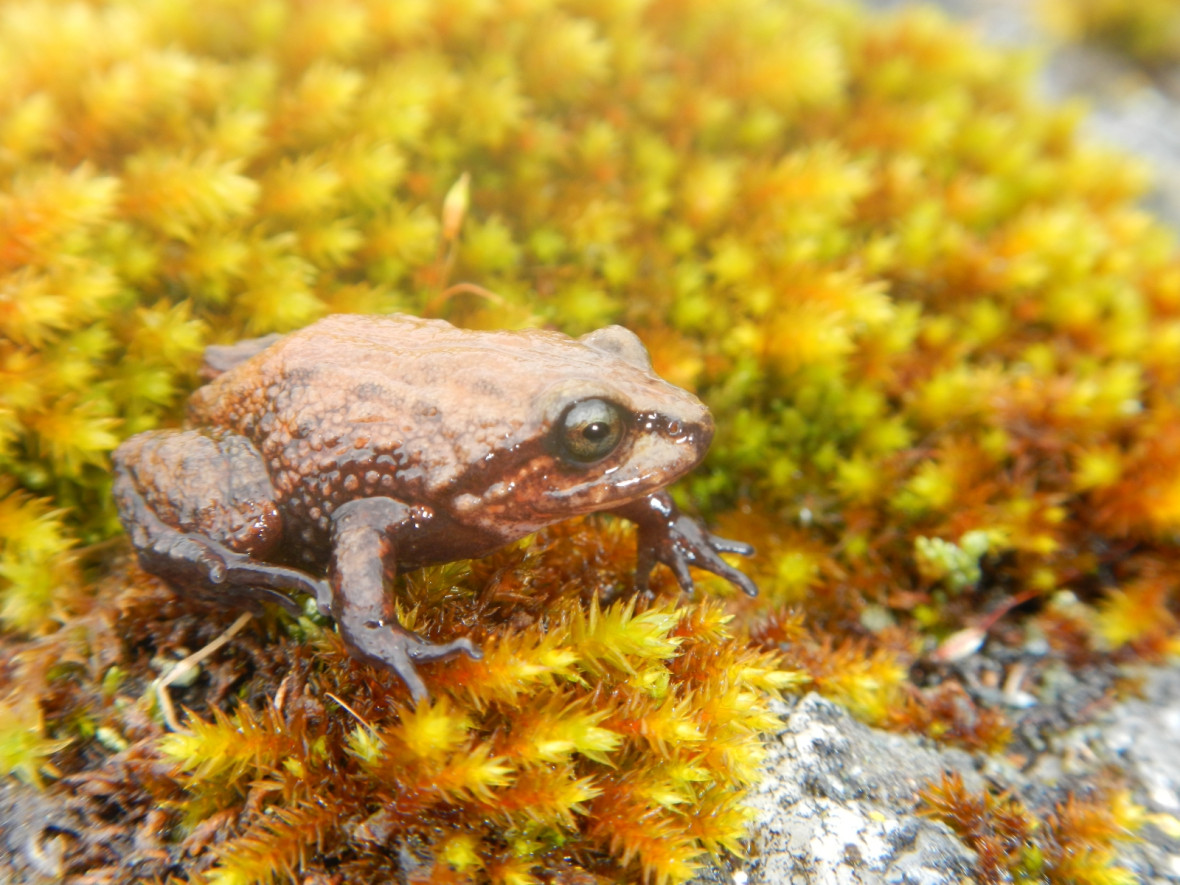 For the first time, Sir David Attenborough has given his name to a new species of amphibians – a little frog discovered in the Peruvian Andes.
The famous British broadcaster and naturalist has already had many wildlife species named after him, both living and extinct, including mammals, reptiles, plants (a flower known as Sirdavidia Solannona) and invertebrates.
The most recent one to join this long list had been the fossil of miniature marsupial lion from Australia – known as "Microleo attenboroughi".
The new Peruvian fleshbelly frog is described in the journal ZooKeys and will commonly be referred as the Attenborough's rubber frog. However, the scientific name given to it by researchers will be Pristimantis attenboroughi.
"We dedicate this species to Sir David Frederick Attenborough in honour for his educational documentaries on wildlife, especially on amphibians (such as Life in Cold Blood and Fabulous Frogs), and for raising awareness about the importance of wildlife conservation," explain the study's authors.
Several frogs and a lizard
The small animal was discovered by Dr Edgar Lehr, from the Illinois Wesleyan University, and Dr Rudolf von May, from the University of Michigan, who had been working in the forests of central Peru between 2012 and 2014. Their mission consisted in documenting the local amphibians and reptiles and to assess their conservation statuses.
After two years of intense work, the two scientists have not simply discovered Attenborough's rubber frog. They have actually identified several new frog species as well as a new species of spectacled lizard. They say that some of the other terrestrial-breeding frogs from the area will be described in the near future in other research papers.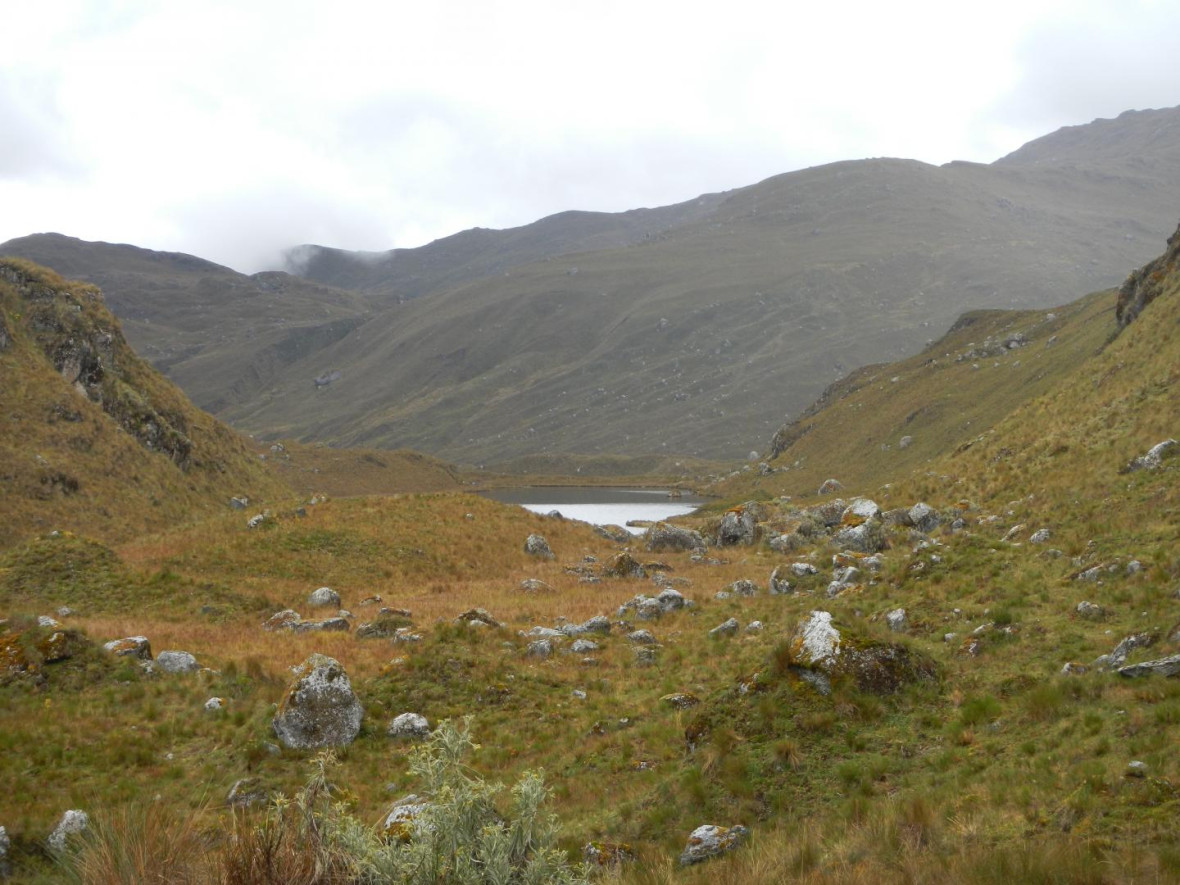 Pristimantis attenboroughi was found to live in several different areas across the Pui Pui Protected Forest, a protected reserve located at an altitude comprised between 3400 and 3936 metres.
This is a small frog species, as the adult males only reached size of 14.6 to 19.2mm in length, and the females 19.2 to 23.0mm. As adults, the frogs show colours ranging from the brown but younger frogs are paler – yellowish to reddish brown with contrasting dark brown flecks and distinct stripes.
The scientists were certain that this is a new species just when they spot it, by looking at its morphology. So they point out that it's be beneficial to take into account not only genetic data when trying to identify new species, but also both morphological data.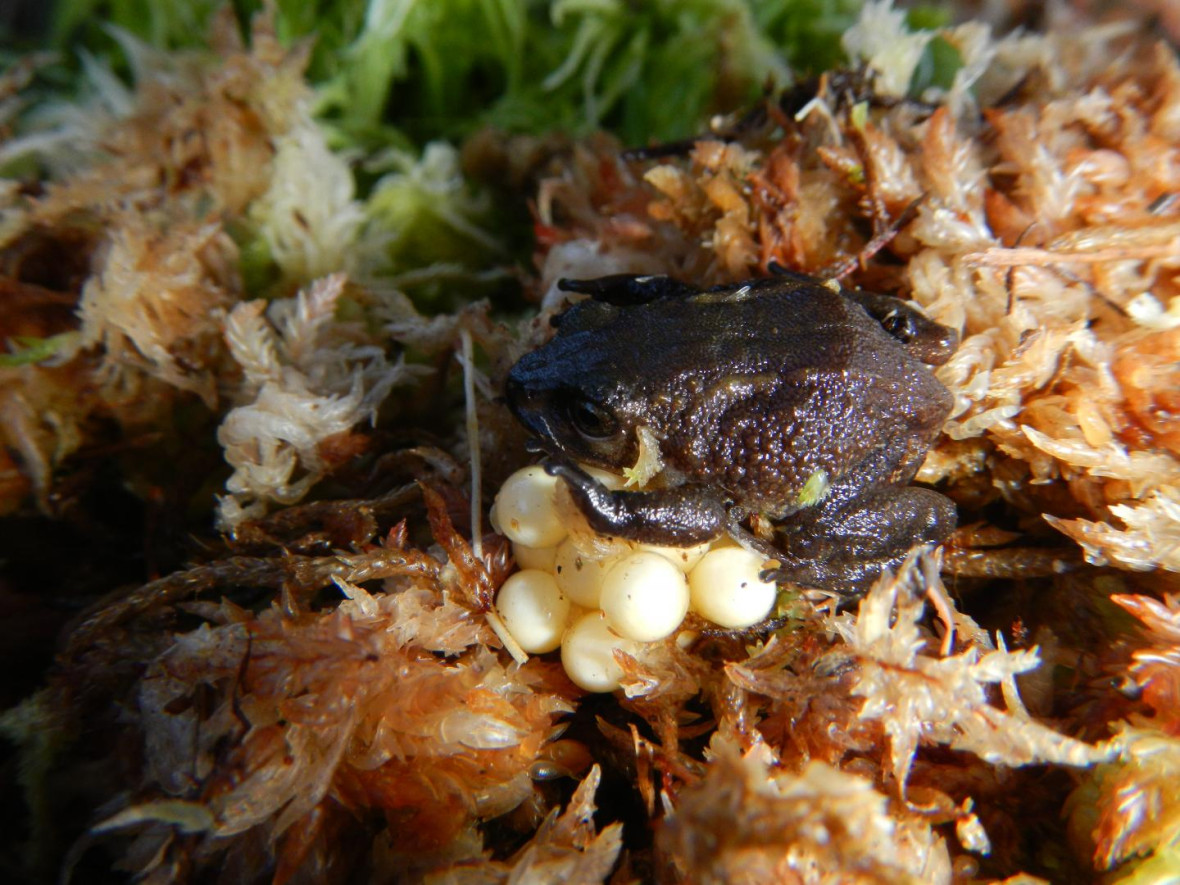 Assessing the conservation status of the frog has proven difficult. According to the IUCN Red List Categories and Criteria, the frog should be classified as "endangered" or "vulnerable" because it has been identified in fewer than 10 localities, spread across less than 20,000 km2. However, Pui Pui forest is protected so in theory, the frogs should also be. Thus the scientists say the frog would probably better classified as "near threatened".
This status could nevertheless change rapidly as fungal infections, climate change, pollution, and man-made fires are on the rise in Andean landscapes and threaten many of the amphibians that live there.