Live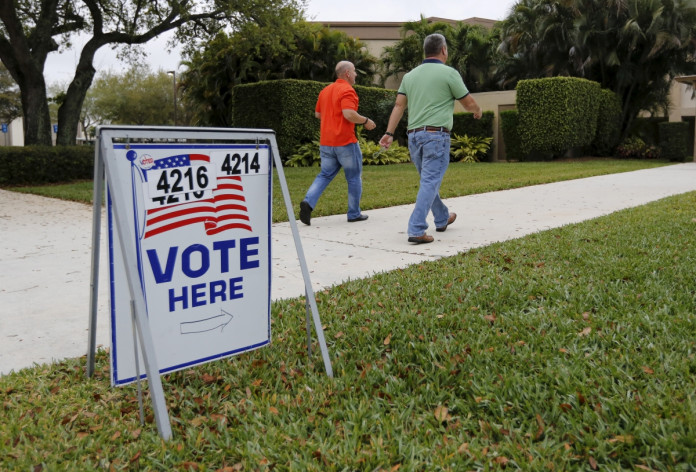 The all important Mega Tuesday— or Super Tuesday 3 — primaries were held in Florida, Illinois, Missouri, North Carolina and Ohio. All eyes were on Florida and Ohio, as the two winner-take-all states for the Republican races.

Following a devastating loss in his home state of Florida, Senator Marco Rubio announced he was suspending his campaign.

Hillary Clinton leads Democrats in the number of state wins, as well as delegate count with 1,559 delegates. She's followed by Bernie Sanders, who has 800 delegates.

Donald Trump leads Republicans with 621 delegates, and is followed by Ted Cruz with 396, Marco Rubio with 168 and John Kasich with 138.

To find out why today's primaries are so crucial, check out our complete guide to Mega Tuesday.
Final Results Democrats
Florida (99.9% reporting)
Hillary Clinton: 64.5% ★

Bernie Sanders: 33.3%
Illinois (97.9% reporting)

Hillary Clinton: 50.3% ★
Bernie Sanders: 48.8%
Missouri (99.9% reporting)
Hillary Clinton: 49.6%
Bernie Sanders: 49.4%
North Carolina (100% reporting)

Hillary Clinton: 54.6% ★
Bernie Sanders: 40.8%
Ohio (99.5% reporting)
Hillary Clinton: 56.5% ★
Bernie Sanders: 42.7%
Final Results Republicans
Florida (99.9% reporting)
Donald Trump: 45.8% ★
Marco Rubio: 27.0%
Ted Cruz: 17.1%
John Kasich: 6.8%
Illinois (97.9% reporting)
Donald Trump: 38.9% ★
Ted Cruz: 30.5%
John Kasich: 19.6%
Marco Rubio: 8.5%
Missouri (99.9% reporting)
Donald Trump: 40.8%
Ted Cruz: 40.6%
John Kasich: 10.1%
Marco Rubio: 6.1%
North Carolina (100% reporting)
Donald Trump: 40.2% ★
Ted Cruz: 36.8%
John Kasich: 12.7%
Marco Rubio: 7.7%
Ohio (99.5% reporting)
John Kasich: 46.8% ★
Donald Trump: 35.7%
Ted Cruz: 13.1%
Marco Rubio: 2.9%
★ Winner called by The Associated Press