Megan Fox Tells Teenage Mutant Ninja Turtles Fans 'If You Don't Love It, F**k Off'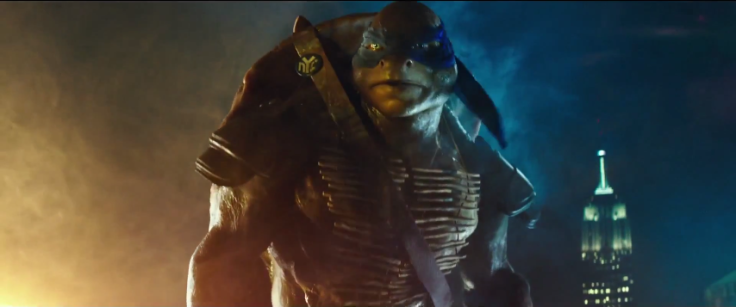 Since it was announced that a Michael Bay-produced Teenage Mutant Ninja Turtle reboot was to be made, fans of the series have been worried about what the Transformers director might do to the franchise.
Megan Fox in the movie
Paramount Pictures
When footage of the film debuted earlier this year fans weren't happy with the new-look Turtles and have been vocal with their complaints ever since.
But now the film's human star Megan Fox has hit back, and in shocking style while speaking at a Press Conference for the movie in LA (via CinemaBlend).
"Let me tell you something about those people", said Fox, who plays journalist April O'Neil in the film. "How much money did Transformers 4 make? Exactly. Those people can complain - they all go to the theatre.
"They're gonna love it, and if they don't love it, they can f**k off, and that's the end of that".
Wow. Okay Ms Fox, though comparing your film, which hasn't even come out yet, to a sequel that just topped $1 billion at the worldwide box office is asking for trouble if you ask us. That said, those being vocal with their complaints are a minority who probably won't impact the film's potential (and likely) success.
Directed by Jonathan Liebesman, the film also stars Will Arnett, William Fichtner and Whoopi Goldberg in human roles and Johnny Knoxville, Alan Ritchson, Noel Fisher and Jeremy Howard as the heroes in half-shells.
Teenage Mutant Ninja Turtles hits UK cinemas on 17 October and the US this coming weekend (8 August).
© Copyright IBTimes 2023. All rights reserved.