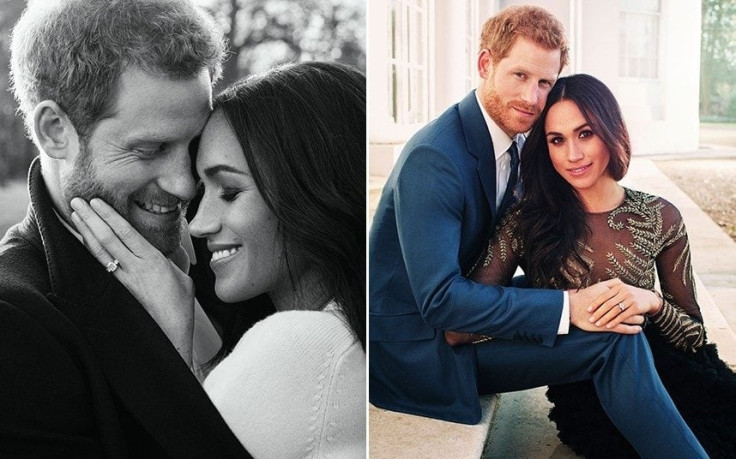 Prince Harry and Meghan Markle have released the romantic images for their official engagement, which was announced by Clarence House on 27 November.
The redheaded royal, 33, looks happier than ever as he openly cosies up to the 36-year-old Suits actress, wearing a cream sweater by new pal Victoria Beckham, in the pictures taken by fashion photographer and Polish prince, Alexi Lubomirski.
The professional snaps of the loved-up couple – set to wed on 19 May – were shot earlier this week at Frogmore House, Windsor, according to Kensington Palace.
The Palace's official Twitter account stated: "Prince Harry and Ms. Meghan Markle have chosen to release official photographs to mark their engagement.
"The photographs were taken by @alexilubo earlier this week at Frogmore House, Windsor."
One photograph shows Harry wearing a blue suit and tie as he leans in and embraces the actress, who wears a couture Ralph and Russo, costing £56,000, featuring a sheer embellished black top with no bra underneath.
While many royal fans were delighted by the "stunning" photograph, one eagle-eyed commenter called Markle out for forgoing underwear in the royal shot, stating: "Is Meghan Markle wearing sheer dress with no underwear on the official engagement photo? #wtf".
Others were delighted by the snaps, with one person commenting: "Well isn't that a bloody gorgeous photo."
Another put: "This is such a beautiful photo of both ".
The couple decided to share their engagement photos with the public, aligning with their decision to have their wedding on a Saturday in a bid to get the general populace involved and come out on their big day.
Harry and Markle, who got engaged following a whirlwind 16-month romance, are set to wed in St George's Chapel at Windsor Castle in a much more intimate ceremony than the Duke and Duchess of Cambridge, who tied the knot in Westminster Abbey in 2011.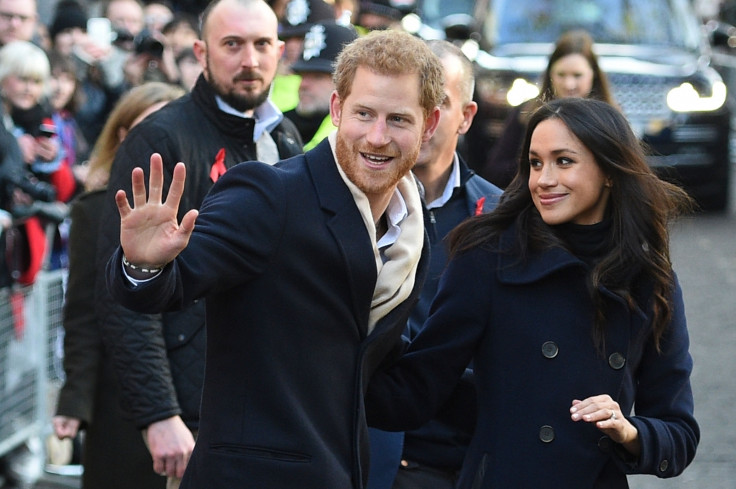 Hamish Shephard, the founder of wedding planning website and app Bridebook.co.uk, has made his financial predictions about the royal wedding.
He previously told IBTimes UK: "Whilst every wedding is expensive, with the mix of royalty, Hollywood and global attention, Harry and Meghan's will no doubt be the global wedding of the year."
"With such a price tag, Meghan's family can thankfully breathe easy as the Royal family are generously paying for the whole occasion.
''Meghan and Harry's wedding is expected to cost £1,463,273 ($1,964,312 USD), and that's not including the honeymoon or the £10 milllion expected security costs involved on top. Their wedding will cost almost 100 times the average cost of a wedding.
''Their highest expenditures are likely to be the catering, drinks and the decor.''