The Great British Bake Off's much-loved presenters, Mel Giedroyc and Sue Perkins, will not be moving from the BBC to Channel 4 in 2017.
A spokesman for the duo confirmed that they will not continue working on the hit baking series when it makes the channel switch.
Insiders also believe that the show's senior baking judge, Mary Berry, will not make the move – although Berry is yet to confirm her decision.
Mel and Sue – who began their career on Channel 4 in the mid-90s – are the first of the baking series' stars to reveal their plans following yesterday's announcement.
The BBC offered £10m in funds to keep the Bake Off on its screens, but producers Love Productions refused to accept offers below £25m.
Mel and Sue said in an official statement today:
The BBC allocated £10m in funds to keep the Bake Off on its screens, but producers Love Productions refused to accept offers below £25m.
An official statement from the BBC said: "Working with Love Productions, we have grown and nurtured the programme over seven series and created the huge hit it is today.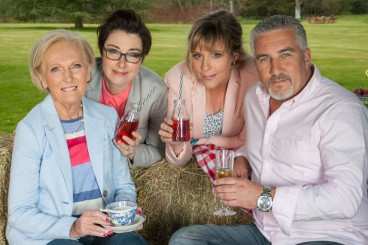 "We made a very strong offer to keep the show but we are a considerable distance apart on the money. The BBC's resources are not infinite. GBBO is a quintessentially BBC programme."
It is understood that Channel 4 made a bid of £75m once talks between the BBC and production company demised. Today (13 September), Channel 4 released a statement claiming that they would be "delighted" if the current Bake Off hosts move to the show's new home. A spokesman said: "We would be delighted if the presenters and judges want to come to Channel 4."
Channel 4 also said that they were "very proud" to be the new home for the series. Chief creative officer Jay Hunt said: "I'm delighted we have been able to partner with the hugely talented team at Love Productions to keep this much loved show on free-to-air television."
Richard McKerrow, Love Productions creative director, said: "We believe we've found the perfect new home for Bake Off.
"It's a public service, free-to-air broadcaster for whom Love Productions have produced high quality and highly successful programmes for more than a decade.
"It's tremendously exciting to have found a broadcaster who we know will protect and nurture The Great British Bake Off for many years to come," he added.
The show, now in its seventh series, began on BBC Two in 2010 before moving over to BBC One in 2014. Last year's Bake Off final was the most-watched show of 2015, with 15.1 million people witnessing Nadiya Hussain coronation as champion.
10.4 million people tuned in for the show's return earlier this summer, setting an audience record for the first episode of the series in August.