Why Bake Off will never be the same again
Ant and Dec are rumoured to take the helm in place of Mel and Sue.
Lo and behold, who would have thought a television programme moving to another channel would spark such public outcry.
The Great British Bake Off — the quintessential English middle-class TV series — is moving from the BBC (another national treasure) to the quirky, commercially-driven Channel 4. A risky move some might say; the soufflés will probably get burnt during the ad breaks.
To make matters more tragic — wait for it — there is now chatter of the Bake Off's judges, the irreplaceable Mary Berry and the defiant, silver fox that is Paul Hollywood, departing the show as it follows its path of doom to the channel that is the repository of programmes about dogging and laser tattoo removal. Yikes, that is no place for Mrs. Berry and her collection of rather fabulous blazers.
Devastatingly, Mel and Sue have both quit the show, announcing their decision in a statement today (13 September). Why, oh why..? No one can ever say: "Ready, steady, BAKE!" quite like our Sue can. Sue, who is fond of the BBC, retweeted the broadcaster's desperate statement last night in a bid to cling on to the show despite its lack of funds for an 'ad free' life.
The futures of Mary and Paul remains to be seen as Channel 4 has admitted it is yet to sign deals with the judges – but would be "delighted" if they decide to make the switch. A Channel 4 spokesman said today (13 September): "We would be delighted if the presenters and judges want to come to Channel 4."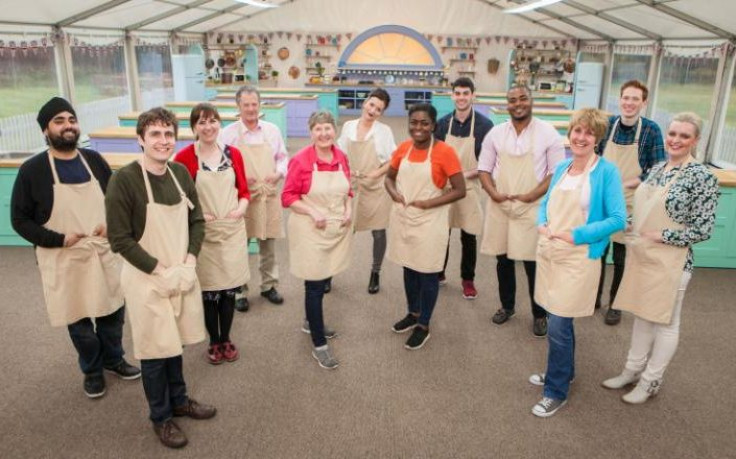 The new crop of bakers vying for the coveted Bake Off trophy
BBC
Love Productions had stated it had been "unable to reach agreement" with the BBC, which has broadcast The Great British Bake Off for six years. A BBC spokesperson said the corporation would love to have kept Bake Off but that both parties were "a considerable distance apart on the money".
When most people think of Bake Off, Mary, Paul, Mel and Sue all spring to mind before the bakes and magnificent tent. It is always sunny in Bake Off land — quite literally — and it may welcome its first black cloud if the whole quartet moves on.
The BBC statement claims: "GBBO is a quintessentially BBC programme. We hope Love Productions change their mind so that Bake Off can stay ad free on BBC One." We can almost hear the despairing violins. Sue did not post any support for Love or repost Channel 4's own statement. Gulp.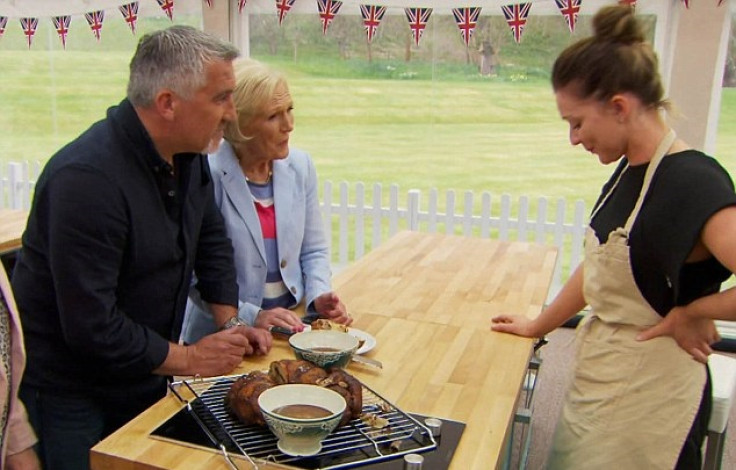 Candice broke down over her undercooked brioche
BBC
Should Mary and co decide to trot off, who on earth could fill their roles? One Twitter user prompted a few chuckles when suggesting Rylan Clark-Neal, and another came up with Davina McCall. That does not seem so funny anymore as it could undoubtedly be a possibility. What if Channel 4 want to shake things up? Add some extra sugar and cream to an already perfect Victoria Sponge? Oh, the horror.
The channel hop news also comes conveniently after Paul is set to host his very own car show to rival Top Gear that will see him visit a host of countries across Europe to learn about car cultures. It looks as though Paul is leaving fairy cakes behind for Ferraris in the fast lane.
On the subject of hosts, GBBO fans are speculating as to who might be replacing the four main personalities in the show. A few names have been flying around, with Ant and Dec being mentioned consistently. Despite their huge success and likeability, viewers are not so keen on a Wednesday Night Bake Away.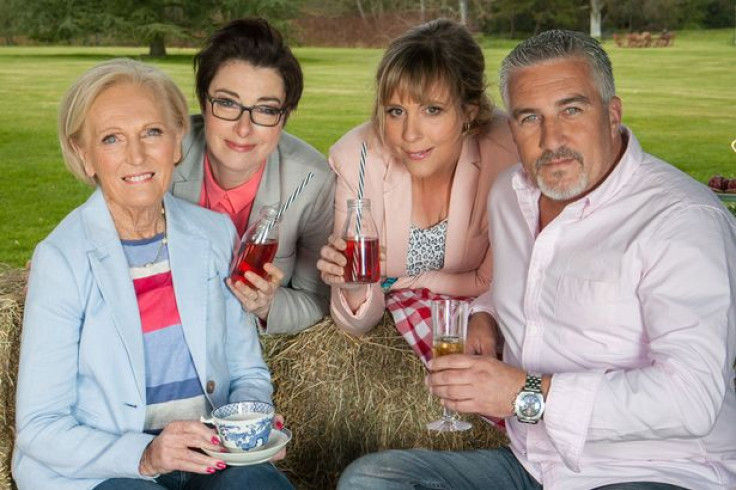 Great British Bake Off might be losing its hosts, Mary Berry, Sue Perkins, Mel Giedroyc and Paul Hollywood
BBC
The first Bake Off episode set to be broadcast on Channel 4 will be a celebrity version of the show in 2017, in aid of Stand Up To Cancer, a charitable programme of the Entertainment Industry Foundation.
Channel 4 said they were "very proud" to be the new home for the series. Chief creative officer Jay Hunt declared: "I'm delighted we have been able to partner with the hugely talented team at Love Productions to keep this much-loved show on free-to-air television."
So although a channel move may seem like a minor change, it will mean that the Bake Off will never quite be the same again. That with the ad breaks every few minutes disrupting our baking fluency — yes, that's a thing — to Mel and Sue being replaced by the likes of Ant and Dec or Rylan Clark-Neal, and the monstrous thought that Mary Berry and Paul Hollywood might throw in the baking aprons for good.
© Copyright IBTimes 2023. All rights reserved.