President-elect Donald Trump will reportedly be moving to the White House without his wife Melania or their 10-year-old son Barron. The future first lady and first son will be staying at the family's Trump Tower penthouse instead of moving to the White House in January 2017, following Trump's inauguration, according to reports.
The New York Post reported that Melania Trump will remain in New York so that the couple's son can continue attending his Upper West Side private school. The two will join the president-elect after Barron finished the school year, but no there are no concrete plans in place.
"Melania is extremely close to Barron, and they have become closer during the campaign," a source close to the transition team told The Post.
"The campaign has been difficult for Barron, and she is really hoping to keep disruption to a minimum."
Another source added that the future first lady will travel to Washington as needed but will focus on her son first.
"Melania is very supportive of her husband and is fully on board of doing everything that's needed as first lady," the source said. A third source close to the family told The Post that Melania is "really devoted" to Barron.
Jim Reese, a former Delta Force commander and president of global security company TigerSwan, told The Post that the decision to remain in New York will force Secret Service and the New York Police Department (NYPD) to increase the security presence around Trump Tower. "That building is going to become the White House of New York," Reese said.
"The Secret Service is going to have to keep that whole area cordoned off so that some wacko can't get close and detonate a car bomb," Reese added.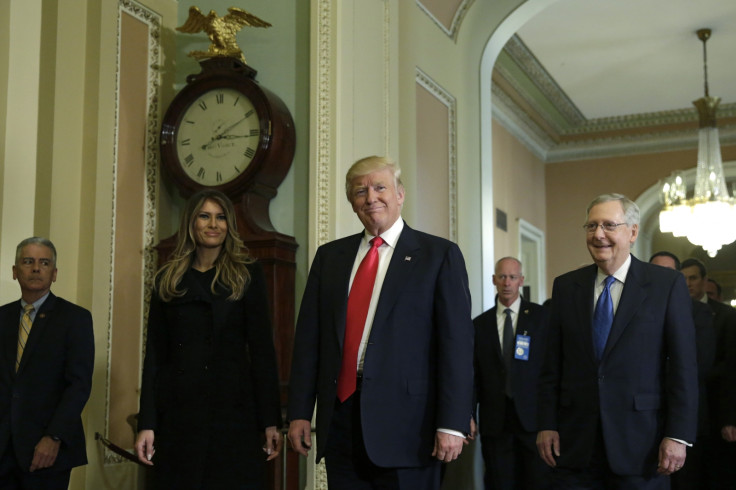 Trump confirmed that his wife and son will remain in New York until the school year is complete to NBC News. The president-elect also cleared doubts about the family's plans to move to Washington after his inauguration, saying he intends to live in the White House.
The president-elect's four adult children will not be living with him but may play key roles in his administration, prompting repeated questions about conflicts of interest.
Ivanka, Donald Jr and Eric Trump have played an active role in their father's campaign and are expected to manage his business interests during his presidency.
However, they also been active during the transition period, even attending meetings with foreign dignitaries, such as Japanese Prime Minister Shinzo Abe.
"Mr Trump has always encouraged Ivanka and his children to attend meetings with him," a source close to the family told NBC News. "This meeting in question was very informal. However, they obviously need to adjust to the new realities at hand, which they will."