Melania Trump is leaving Donald Trump behind for her first solo foreign trip
America's First lady will join Prince Harry at Invictus Games in Toronto this September.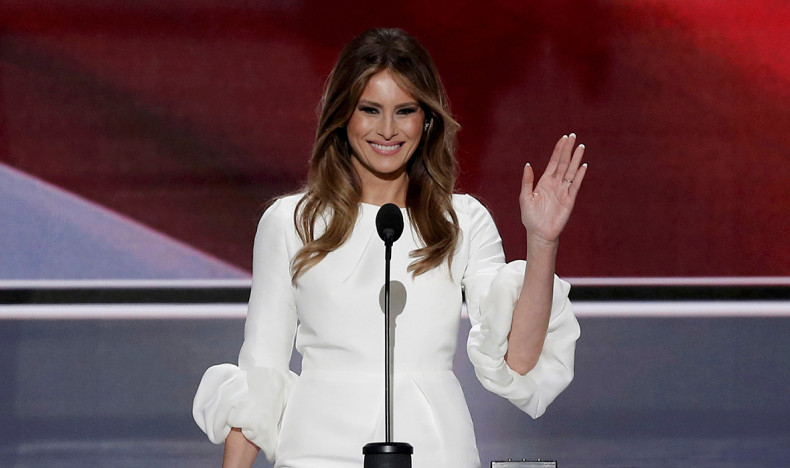 Melania Trump is preparing to make her first solo foreign visit as the First Lady of the United States. She will jet off to Toronto in September where she will be supporting Prince Harry at his annual Invictus Games, the White House announced on Thursday (27 July).
Leaving President Trump behind, she will lead the United States delegation at the sporting event for injured active and veteran service members which is designed to inspire recovery and support rehabilitation.
The 47-year-old former model will be on hand to cheer on the 90 American athletes who are slated to participate in this year's games, which are taking place from 23 to 30 September. They will compete in sports including swimming, cycling, wheelchair basketball and wheelchair rugby.
"I was heartened by the great success of the inaugural Invictus Games that took place in London in 2015, and the second games in Orlando, Florida last year," Barron Trump's mother said in a statement.
She added: "In just two short years, the Invictus Games have allowed thousands of injured and wounded servicemen and women from many different countries to participate in adaptive sports competitions – something that should be lauded and supported worldwide. I am honoured by the opportunity to represent our country at this year's games."
News of the engagement comes as Melania Trump continues to take life in office in her stride. Earlier in July, she attended Bastille Day celebrations in France and accompanied her husband on state visits to Saudi Arabia, Israel, Belgium and Italy, Poland and Germany.
She follows in the footsteps of her predecessor Michelle Obama, who has been a supporter of the Paralympic-style event and attended the Orlando edition back in 2016. However, unlike Obama who waited 15 months before her first international trip, Melania's solo trip will be just eight months after her husband was sworn in.
Prince Harry recently said Invictus − which is Latin for unconquered or undefeated – was the opportunity for service men and women to prove that they were more than their injury.
"They want to prove to the rest of the world that you know what, if I've lost a leg, two legs and arm, or if I've been suffering from depression or anxiety for many, many years, no matter who you are, you can fight back from that," the 32-year-old royal told CTV National News's Lisa LaFlamme.
"And I think that is the key message for everybody to take away from Invictus ... if you have a second chance in life, to make the absolute most of it."