Princess Diana's lover Dodi al-Fayed had a weakness for cocaine and sneaked into unlicensed gay clubs with his celebrity pals, an explosive new book has claimed.
Mark Fleischman's new memoir, Inside Studio 54, lifts the lid on the wild parties he witnessed as the onetime owner of the famous Manhattan club, which was frequented by al-Fayed.
According to Fleischman, Fayed, who died alongside Diana in a car crash in the Pont D'Alma tunnel in Paris on 31 August 1997, was not only an addict but a supplier who always had "amazing coke".
"Dodi, son of Egyptian billionaire Mohamed al-Fayed, who owned Harrods of London at the time, always had the most amazing coke," he writes in the book serialised by The Daily Mail.
He claims that the pair became close and often visited the Crisco Disco gay club in downtown New York at 5am. They were part of the New York group dubbed "the dawn patrol" which also included Hollywood icons Liza Minelli, Rick James, Joe Cocker, and Robin Williams.
Williams, who passed away in away in 2014, spent most of his time in the DJ booth 'fascinated' by the action on the dance floor below. "He had an enormous appetite for coke and alcohol and appeared to mellow out somewhat when high on coke," Fleischmann claims.
According to Fleischman, the club's owner Hank Davis looked like a "gay vampire... and took particular pleasure in watching us snort a mixture of cocaine and ketamine, or Special K, a mild hallucinogenic power he slipped into the mix unbeknownst to the crowd."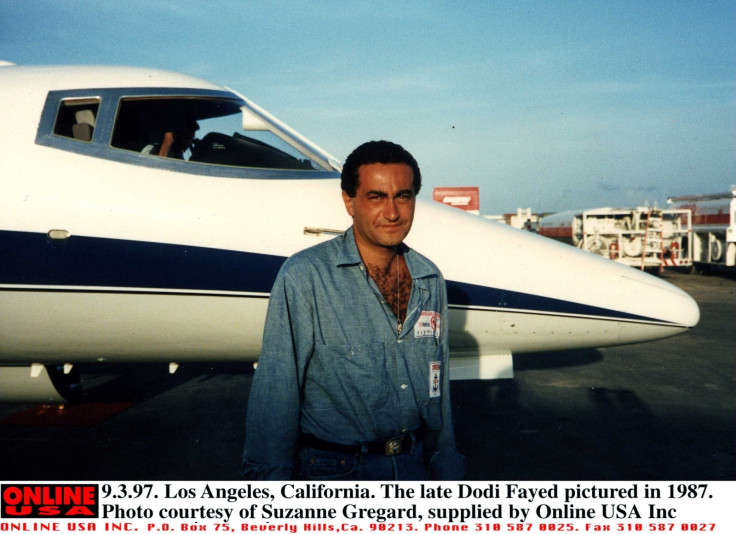 Recalling a New Year party they attended together he reveals: "I lost track of what day it was, forgot about my plans for later and partied through the night in a suite at the Plaza Hotel with Dodi."
Al-Fayed, a film producer and jet setter, drifted from Europe to Hollywood and enjoyed the company of several women. Fleischman, who owned Inside Studio 54 from 1980 till 1984, reveals that before he met Diana, "Dodi loved Quaaludes, good quality coke and hot women and he always had plenty of those." Fleischman says that hidden corners of the club were "perfect for sexual interaction."
In 1986, al-Fayed married model Suzanne Gregard, but they divorced after eight months. By the time he started dating the Princess of Wales in 1997, Fayed had put his drug-fuelled partying days behind him.
Fleischman eventually sought professional help at the Betty Ford Clinic and sold Studio 54. Summing up his time at the club he said: "I was swept into a world of celebrities, drugs, power and sex.
"I was the ringleader for nearly four years and I became intoxicated with the scene – bodies gyrating on the dance floor, sex in the balcony and anything goes in the ladies lounge and Rubber Room."
Inside Studio 54 is scheduled for release on 19 September.