Melania Trump gave Donald an ultimatum before the 2016 presidential race to "run or don't run" after years of indecision - but it seems possible she may now regret pushing him towards the White House.
Trump has considered running for president multiple times since the late 1980s, once even entering the race as Reform Party candidate in 2000. But, after years of indecision, it may have been Melania who pushed him towards actually stepping up and running for the top job once and for all.
Trump insider and campaign advisor Roger Stone told Vanity Fair: "She was very clearly the one who said, 'Either run or don't run'." He went on to say that Melania had told her husband that his friends were tired of him talking about it every four years, and that she knew he would never be happy if he did not run.
Stone added: "She knew it was in his blood. He always wanted to run. She is the one who pushed him to run just by saying run or do not run. I don't think she was ever too crazy about it."
The idea that Melania would have so much sway over her husband was backed up by one of Trump's oldest friends, Thomas Barrack Jr. He said: "The one who has the most control over Donald is Melania, 100 percent. And he listens to her and adores her."
But a longtime friend of the Trumps told Vanity Fair, during its investigation into the First Lady's East Wing, that the job was not what Melania ever wanted for herself. "This isn't something she wanted and it isn't something he ever thought he'd win," they said. "She didn't want this come hell or high water. I don't think she thought it was going to happen."
Reports pointed to Melania's reluctance to become First Lady this year, as she only moved to the White House with son Barron after his school year finished in June, five months after her husband's inauguration. Friends have now been reported as saying, however, that is she is warming to the role and CNN First Lady correspondent Kate Bennett thinks Melania is simply more mysterious than Michelle Obama. She recently told Daily Front Row the First Lady has a "very quiet, reserved" demeanour and that people "would be surprised" to hear how interested she actually is in her public duties.
Longtime Trump friend and former modelling agency proprietor Paolo Zampolli dismissed rumours of Melania's unhappiness. He told Vanity Fair: "I don't think you can come up with a conspiracy theory that she is not that happy. She is the First Lady of the United States. Come on!"
Melania is at least partially defensive of her title and position alongside her husband. Ivana Trump, Donald's first wife, said on Saturday's The Ray D'Arcy Show that Melania had gone "bananas" when Ivana boasted in various recent interviews that she was Trump's first lady. While promoting her book Raising Trump, she was quoted as saying: "I'm basically first Trump wife. OK? I'm first lady."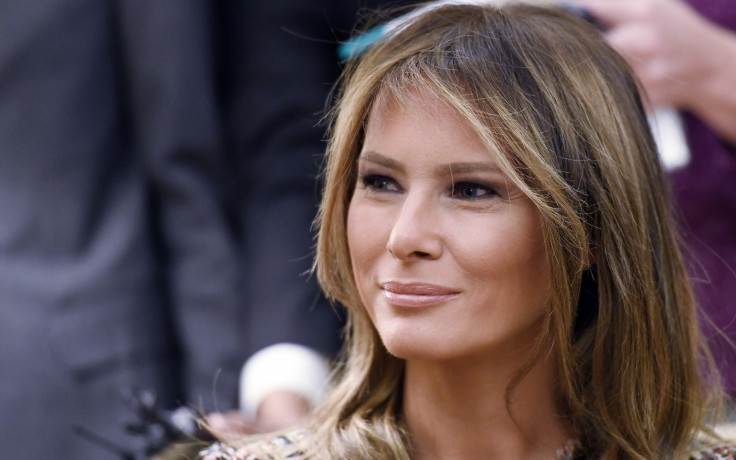 Clarifying her comments on Saturday's TV show, Ivana said: "I said: 'I'm first Trump lady. I'm first Trump lady,' and first lady went bananas over it. I have no idea why. I don't know how it sparkled...but I am definitely first Trump lady." She claimed she had only meant she was Trump's first wife.
Ivana added: "I was married to Donald, I have three kids with him, and I have no idea why she resents it. Leave it at that. Who cares."
In a statement at the time, the first lady's spokesperson responded: "Mrs. Trump has made the White House a home for Barron and the President. She loves living in Washington, DC and is honored by her role as First Lady of the United States. She plans to use her title and role to help children, not sell books. There is clearly no substance to this statement from an ex, this is unfortunately only attention-seeking and self-serving noise."