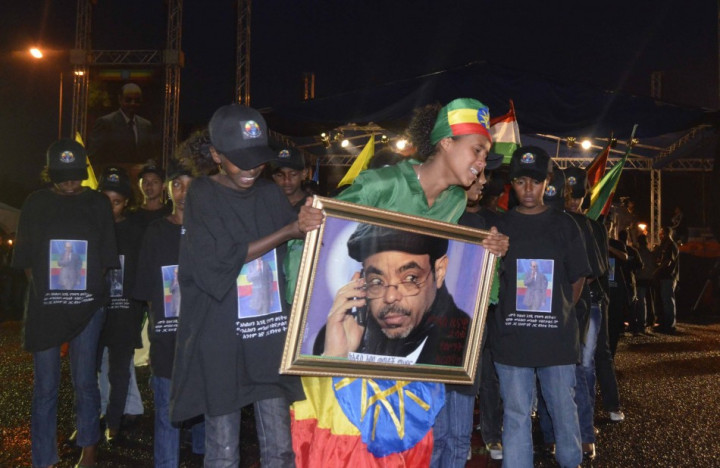 African leaders have gathered in Addis Ababa for the state funeral of Ethiopia's former prime minister and long-time leader Meles Zenawi, who died in Brussels on 20 August.
Zenawi had been receiving medical treatment in Belgium for an undisclosed condition, and authorities said he died of a sudden infection.
Mourners from across Ethiopia are flooding the capital to mourn the man who ruled their country for 21 years.
"Everybody in the nation, every national, every Ethiopian, rich, poor, women, men, young, old - everybody's grieving, everybody's mourning," Dina Mufti, spokesman for the Ethiopian Foreign Ministry, told Voice of America.
Foreign dignitaries including Rwandan President Paul Kagame, Ugandan President Yoweri Museveni and former South African President Thabo Mbeki are expected to speak at the funeral.
Others due to attend the ceremony include Boni Yayi, president of Benin, Sudanese President Omar al-Bashir and South Sudan President Salva Kiir.
The state funeral, Ethiopia's first in more than eight decades, will take place in Meskel Square, Addis Ababa.
Zenawi will be interred in the Trinity Orthodox Church, the final resting place of other Ethiopian dignitaries, including former emperor Haile Selassie.
Ethiopian cities and towns have been adorned with posters of the late leader and state television will broadcast the funeral live. The deaths of previous Ethiopian leaders have been surrounded by secrecy.
The 57-year-old former guerrilla leader had been in hospital since July for an unspecified medical condition, and had not been seen in public for several weeks.
Zenawi was praised for his efforts to bring growth and development to Ethiopia but was also criticised for his country's poor human rights record.
Deputy Prime Minister Hailemariam Desalegn is yet to be sworn in as Zenawi's successor.