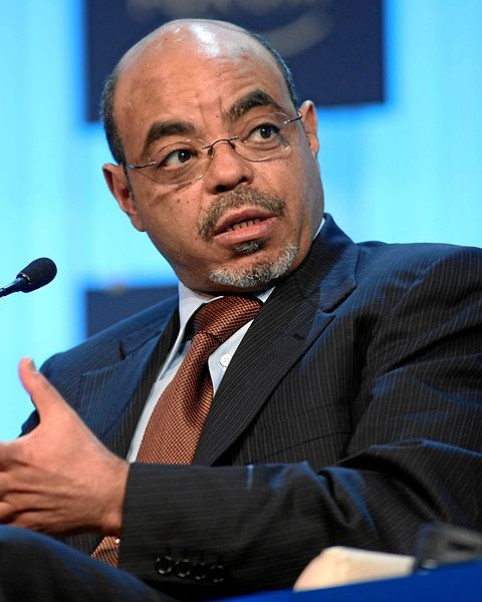 Meles Zenawi, prime minister of Ethiopia, has died of a sudden infection while receiving treatment overseas for an earlier ailment.
The 57-year-old former guerilla leader had been in hospital since July for an unspecified medical condition, and was not seen in public for several weeks.
Zenawi's absence from an African Union meeting in Addis Adaba, the capital of Ethiopia, in early July sparked speculation about his health. However the nature of his condition was never made public.
"Prime Minister Zenawi suddenly passed away [in the] night. Meles was recovering in a hospital overseas for the past two months but died of a sudden infection at 11:40," said state television.
Government spokesman Bereket Simon, speaking to AFP, added: "He had been recuperating well, but suddenly something happened and he had to be rushed to the ICU [intensive care unit] and they couldn't keep him alive."
Zenawi had held power since the ousting of the military junta under Mengistu Haile Mariam in 1991 and was the head of the ruling Ethiopian People's Revolutionary Democratic Front (EPRDF).
Deputy Prime Minister Hailemariam Desalegn will take over as acting prime minister, according to state television.