Every child born in the UK from later this year will receive an anti-meningitis vaccine on the NHS following an agreement between the government and pharmaceutical giant GlaxoSmithKline (GSK), Health Secretary Jeremy Hunt has announced.
The vaccine will be incorporated into the national childhood immunisation scheme, meaning babies will receive the vaccine at two months, and will be given two further injections later on in childhood.
The health secretary said he was "very proud that we will be the first country in the world to have a nationwide MenB vaccination programme".
The new vaccine for all babies aged two months was first proposed in 2014, but was delayed due to funding concerns. Health campaigners warned the health of babies was being placed at risk by the delay, but Hunt said it was essential to consult independent health advisors on the costs of new NHS treatments.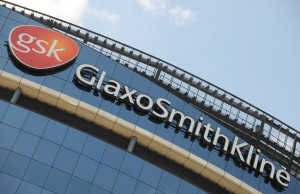 "We follow that advice, because we can't afford every single medicine, every single new vaccine on the NHS," said Hunt.
Hunt added that the deal with GSK "means we can now go ahead this year with rolling out the meningitis B vaccine and I think that's something that families, particularly ones with young children, will really welcome."
Charities working with victims of the deadly infection welcomed the announcement.
Chief executive of the Meningitis Research Foundation Chris Head said: "We are delighted that vaccinating all babies against this devastating disease is now within sight, cementing the UK's position as a world leader in meningitis prevention."
Meningitis B is a fast-acting bacterial infection of the meninges, the membrane surrounding the brain and spinal cord. The disease mainly affects children under five and teenagers. Almost 2,000 cases occur in the UK each year.
If symptoms are spotted early most children make a full recovery. Symptoms include confusion, vomiting, headaches, and fever with cold hands and feet.
One child in 10 dies as a result of contracting the disease, and survivors can be left with a variety of permanent health problems including amputation, deafness and learning difficulties.