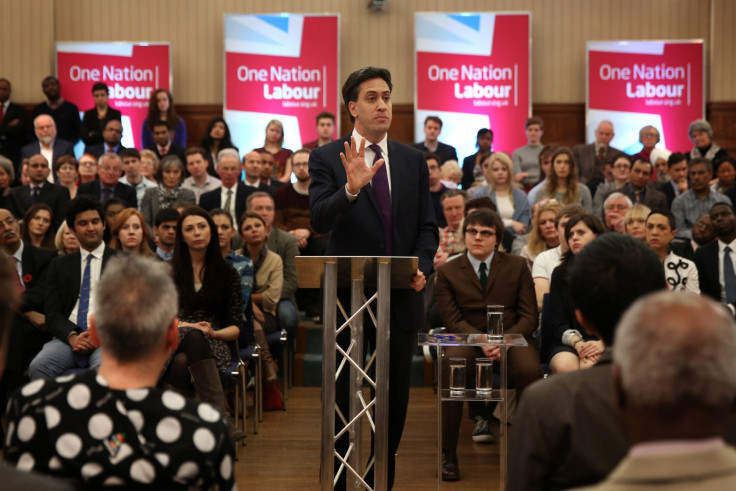 A Labour government would cap the amount private firms can make from the NHS, Ed Miliband has revealed.
The Labour leader made the manifesto commitment when he launched his party's general election campaign at the Queen Elizabeth Olympic Park in east London.
Miliband also pledged he would guarantee local health services are "no longer threatened by marketisation and privatisation and provide extra investment for the NHS".
He said: "Privatisation of the NHS is no longer simply out of step with our principles, it is out of step with the needs of the time.
"If the task of health care in the future is integrating services, bringing them together, the last thing we need is to fragment and privatise.
"Because it sets hospital against hospital, service against service. Privatisation cannot meet the needs of 21st-century health care. We're going to restore the right principles to our National Health Service."
The move would mean private companies, with contracts worth more than £500,000 ($744,022), would have to reimburse the NHS if they go over a 5% profit cap.
The health secretary, Jeremy Hunt, attacked Labour over the party's economic record after the NHS pledge.
"If you bankrupt the economy like Labour did last time then you'll put our NHS at risk. We can only have a strong NHS if we have a strong economy, but Ed Miliband doesn't have an economic plan," the Tory front bencher said.
"We all know Labour want to 'weaponise' the NHS but this is another policy from Miliband that looks ill-thought through. It risks higher infection rates, higher waiting times and chaos for our NHS. This incompetence is exactly why Miliband is simply not up to the job."
The pledge comes with just weeks to go before the general election on 7 May, with the Tories two points ahead of Labour (36% vs 34%) in the latest opinion poll from YouGov.
The announcement also follows the first TV debate between Miliband and Cameron, where the party leaders were grilled on Channel 4 and Sky News by Jeremy Paxman.
A poll, conducted by ICM for The Guardian shortly after the event, found 54% of viewers thought Cameron came out on top, against 46% for Miliband.