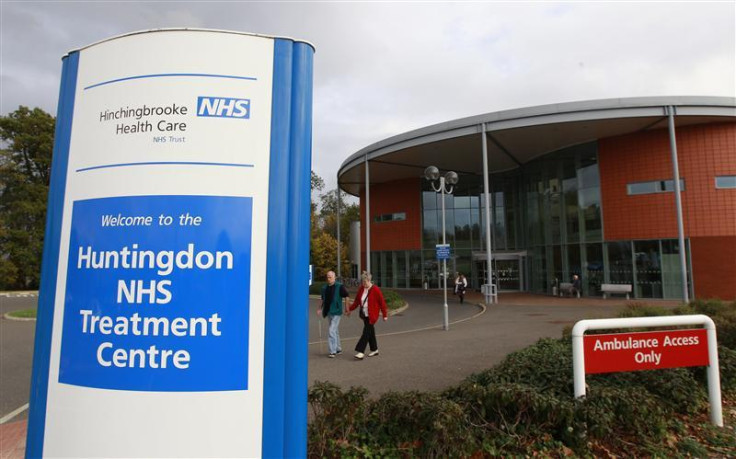 A private firm's decision to withdraw its contract to run an hospital is proof NHS privatisation is a "disastrous experiment at the expense of our health", according to unions.
Circle Holdings announced its intentions to pull out of operating Hinchingbrooke Hospital in Cambridgeshire after three years as the trust is "no longer viable under current terms".
Circle, who became the first private healthcare operator to run a hospital in the UK, blamed a cut in funding, an "unprecedented" rise in A&E attendees and a lack of care places for patients awaiting discharge as the main reasons for their withdrawal.
Steve Melton, Circle's chief executive, added: "We also believe that inconsistent and conflicting regulatory regimes compound the challenge for acute hospitals in this environment.
"This combination of factors means we have now reluctantly concluded that, in its existing form, Circle's involvement in Hinchingbrooke is unsustainable."
Unions have described Circle's decision to pull out of running Hinchingbrooke after already spending £4.84m to support it as a "stark warning of the dangers of NHS privatisation".
Dave Prentis, Unison general secretary, said: "Privatising Hinchingbrooke was guaranteed to be a failure. It was a dangerous government experiment which should now raise alarm bells for any other firms who think that running hospitals is an easy route to profit.
"The experience shows that forcing a privatised model on the NHS was never going to work.
"Circle has systematically failed at Hinchingbrooke. It has caused untold damage to the finances of the hospital, services, local NHS patients and staff, and has placed the future of Hinchingbrooke at significant risk."
Unite general secretary Len McCluskey said: "Hinchingbrooke has gone full circle from flagship to complete failure. This is proof that the privatisation of the NHS is a disastrous experiment at the expense of our healthcare. We believe Circle jumped before it was pushed with the company cynically using the A&E crisis as cover to pull out of its contract."
Steve Sweeney, regionmal officer of the GMB Union, added: "This shows that when the going gets tough, the private sector just cut their losses and walk away, leaving the already strained public sector to pick up their mess.
"It gives me no great pleasure in saying that we warned that this would happen from the start."
The Department of Health said they were "disappointed" by the decision Circle has made
"There will now be a managed transfer of the running of the trust and patient care will not be affected," a spokesperson added.