If you're in the public eye you get used to being asked to support many campaigns. The digital age means that what used to be a trickle is now closer to being a flood of requests. Sign this, retweet that, pledge support and cash to the other.
You get used - well I do, and I don't think I am alone - to being selective; you try to be strategic in what you support. So you end up saying no more often than yes.
That is when you are on the receiving end of the appeals. But you have to get used to it when you are the one demanding the support too. I work for various political and charitable causes and so spend a fair bit of my time asking as well as being asked for help. It can be frustrating as well as rewarding. My latest campaign effort, however, has been nothing but rewarding, remarkably easy, and I have heard yes a lot more than no.
The campaign is called Equality4MentalHealth. It emerged from a phone call I took from former mental health minister Norman Lamb a few months ago. I didn't know him very well but had always felt he and Nick Clegg got mental health on the coalition agenda in a way that would not have happened had the Tories been left to their own devices.
So once his unsuccessful leadership campaign was out of the way, we started a discussion that led, a few weeks ago, to the idea of a cross-party, cross-society campaign aimed at persuading the government to do more for mental health in the upcoming spending review.
To make sure this was not easily dismissed as just another Lib-Lab call for more spending, we felt it important to have a Tory politician on board from the off. I had been aware Andrew Mitchell has his own interest in and understanding of mental health, having at one point being treated for depression, and he agreed immediately to join us.
That has been the story concerning pretty much everyone the three of us have since approached for support. In a matter of a few days we have gathered a pretty impressive collection of names lending their support to the call.
Politicians of all parties, including a clutch of former Tory and Labour health secretaries, religious leaders including the Archbishop of Canterbury and the chief rabbi, senior military figures, football managers such as Sam Allardyce, Gordon Strachan and Alan Pardew, stars of rugby and cricket, leaders in business, arts and culture – the depth and breadth of the support has been remarkable. I hope and believe it means we are reaching a tipping point in terms of people's interest in, awareness of, and desire to end the injustice of inferior treatment for mental illness.
If we had been doing this campaign even a few years ago, I think we would have struggled to get the kind of names you can see if you look at our website.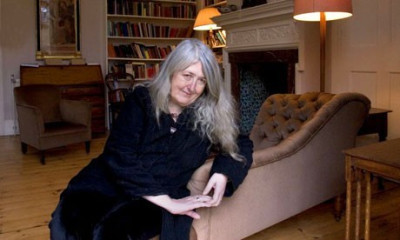 My worry is that though understanding and awareness are improving, services are not. There is a real danger that the Tories are allowing mental health to slip down the agenda and cuts are happening piecemeal all over the country. They talk the talk – David Cameron did so again at his party conference, and also welcomed our campaign within hours of the launch – but if they are serious there has to be more investment in mental health services when the spending review comes later this month.
I think the reason so many business people and Tory politicians signed up so readily is because they realise investment now can lead to improvements for NHS budgets and the economy down the track. Most pleasing of all in fact was the alacrity with which some of our big business names signed up.
Sir Martin Sorrell, for example, who then helped get us some great ad space in the Daily Telegraph, a paper that also wrote a terrific editorial supporting the cause.
Mental Health statistics
One in four Britons will experience mental illness in some form over the course of a year.
The most common types of mental illness in the UK are depression and anxiety, according to the Mental Health Foundation.
One in 10 children suffer from a mental illness. That roughly equates to one in every three children in a classroom, says YoungMinds.org.uk.
There were 6,708 suicides in the UK and the Republic of Ireland in 2013, according to Samaritans.
The UK has the highest population of self-harmers in Europe, with 400 in every 100,000 people having done it.
Department of Health figures show that suicide is the most common cause of death for men aged 35 and under.
90% of people who suffer from mental illness experience stigmatism and discrimination, according to Time To Change.
Sir Tom Hunter, often described as Scotland's richest man, an entrepreneur and philanthropist keen to back us from the off. Martin Gilbert of Aberdeen Asset Management, who made the point that business was waking up to the importance of the mental well-being of employees and government needed to do the same.
In the work I do for the Time to Change campaign, I have noticed a definite shift in recent years. Big firms are beginning to get more involved. Hopefully they see a moral and social case for addressing a historic injustice which means mental illness gets worse treatment than physical illness.
But I think they are beginning to see the economic case too. If we address the injustice, though it may cost money in the short term, in the long term we will make huge savings - to the NHS budget, to our police and prisons budget.
As an issue, mental health's time has finally come. The public are ahead of most of the politicians on this. But the pressure has to be maintained. Business can and must take a lead in that. Please support the campaign. And please spread the word.
---
Alastair Campbell is an ambassador for Time to Change and co-founder of Equality for Mental Health @campbellclaret
---