Formula One world champions Mercedes have dropped the strongest hint yet they are considering giving Lewis Hamilton preferential treatment over teammate Valtteri Bottas in the battle with Ferrari's Sebastian Vettel for the world drivers' championship. The German claimed his second victory of the 2017 season at the Bahrain Grand Prix as the Silver Arrows duo were again left for dust.
Bottas qualified on pole but Vettel soon took the lead, before a five-second penalty for driving slowly while approaching the pits saw Hamilton lose ground. The three-time world champion discovered pace on fresher tyres during the latter stages and as a result Bottas was ordered to allow the Briton past so he could put pressure on Vettel.
Though the team order did not result in a Mercedes victory, it highlighted the chasm in pace between second-place Hamilton and third-place Bottas. The Finn was notably disconsolate after the race, which saw him claim his second podium finish. Mercedes chief Toto Wolff had initially suggested no decision would be taken over a number one driver, but has now hinted Hamilton could be preferred.
"We don't like that," Wolff stated. "At all. It's not what we have done in the last couple of years. But the situation is different now, so it needs a proper analysis of what it means and where we are.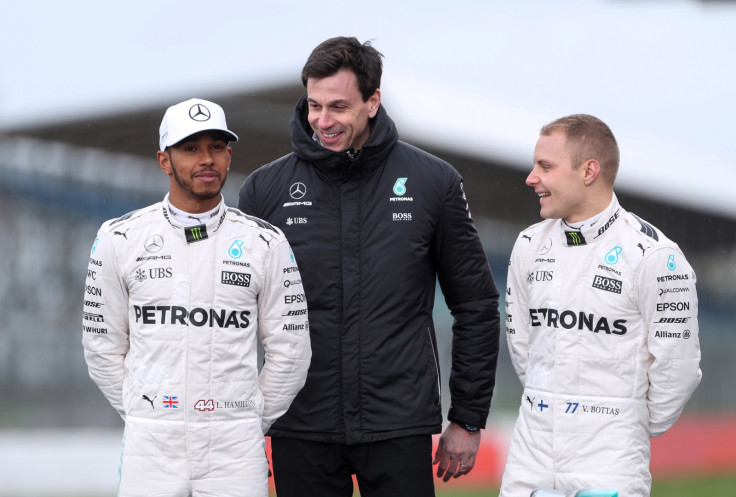 "That is the interesting question that we need to analyse at the moment and I don't want to pre-empt what the consequences will be, or if there will be consequences. I don't even want to discuss it. It's not fair to Valtteri. It's a very tough call. I don't want to make it yet."
Victory in Bahrain saw Vettel open up a seven-point lead in the championship with 17 races remaining. The title looks destined to be contested between the four-time champion and Hamilton heading into the Russian Grand Prix, though the role of Bottas in the final reckoning is yet to be determined.