Mercedes driver Lewis Hamilton has taken full responsibility for the five-second penalty which cost him the co-lead of the world drivers' championship, as Ferrari's Sebastian Vettel claimed his second win of the campaign to surge into a seven-point title led after three races of the 2017 Formula One season. The Briton was judged to have slowed down unnecessarily while entering the pits, holding up Daniel Ricciardo of Red Bull and leading to a punishment by the Federation Internationale de L'Automobile (FIA).
The reprimand proved pivotal in the eventual outcome. Hamilton was making inroads on fresher tyres during the back-end of the race and was catching Vettel, but went on to finish just over six seconds behind the German and his main rival for the title in second. Had the 32-year-old not be punished his rapid improvement would have allowed him to impose pressure on Vettel, but he must now wait until the Russian Grand Prix on 30 April to breach the gap in the title race.
The three-time world champion was in no mood to look for excuses and admits he was fully to blame for his failure to exert pressure on Vettel.
"Obviously a very difficult race, it didn't start out the best, but the pit lane was my fault, so apologies to the team for losing the time there," he explained. "I tried my hardest to catch up but it was a long old way to go, it was 19 seconds. But I gave it everything I could but Ferrari did a great job today. So we're going to push hard together, re-gather as a team and come back fighting."
Hamilton and Vettel are destined to challenge for the title this season and failure to convert his decent race pace into victory has frustrated the former, who is looking to bounce back after Nico Rosberg claimed the championship last term. And the ex-McLaren driver admits he does not "exist" to finish as a runner-up.
"I think over the years nothing changes in terms of I feel pain in my heart when I finish second," he said. "People think you should be happy with that, but that's not why I exist. If anyone ever thinks that any driver, or I, should feel happy with second, I don't know what to say. It's not why we exist. I had a second before [to Vettel in Australia] and when you have a strong fight it's a good feeling. Today I felt quite good on the podium, I'd had a good fight. You just practice, practice, practice, practice. You only have 20 opportunities in a year. It's painful, there's no other way of saying it.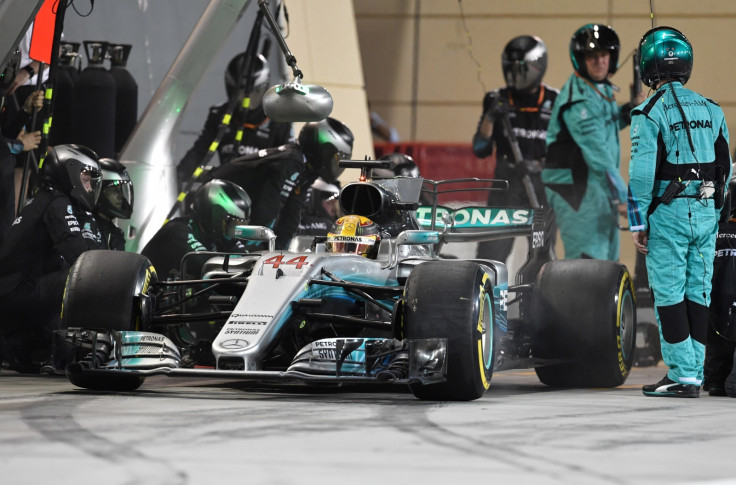 "When you guys screw up in your job, I don't know how you feel about it, but particularly if there are big consequences, potentially, I'm sure you feel gutted as well. I try to handle it the best way I can but it eats you up a little bit inside, but you've just got to end up trying to cope and move forwards. In Australia I don't remember any of the things being massively my fault, I just ran out of tyres and had to pit, that was just the circumstances I was faced with. But today there were certain things that, had they been perfect, I would have been much better placed to fight for the win."