Lewis Hamilton told to remove social media post after breaching new rules
F1's new owners Liberty Media have forbidden drivers to post on-track footage on their private accounts.
Liberty Media have made increased social media interaction between the Formula One drivers and fans a priority after their $6.4bn (£5.2bn) takeover earlier in the year.
They are keen to increase the popularity of the sport using multiple digital platforms and have encouraged drivers and teams to give fans more insight into the inner workings of F1 and everything that happens behind the scenes during a race weekend.
Lewis Hamilton is arguably the most visible driver on social media and is constantly updating fans about his whereabouts during and between races. But the three-time world champion seemed to have crossed the line and was recently ordered to remove a post, which he obliged immediately.
F1 teams and drivers are not allowed to post on-track footage as it is reserved for licensed broadcasters. Hamilton posted on-board footage of his pole position lap at the Chinese Grand Prix and was asked to take it down by the new owners.
They are only permitted to post pictures and videos of off-track events, and Hamilton took advantage of the new liberty and gave fans a private tour of the Mercedes motor home, which included Toto Wolff's office, the kitchen and the drivers' rooms.
"This season, Formula One has issued a new set of social media guidelines allowing teams and drivers to film and record their activities so as to bring the sport closer to the fans," a spokesperson for Liberty Media said, as quoted by the Yorkshire Post.
"All teams and drivers have embraced this approach with enthusiasm, resulting in a surge of interest in F1 across social media.
"However, F1 does not want drivers posting international feed footage as this has been licensed to broadcasters' partners, in many cases exclusively. All teams and drivers have a clear understating of this and whenever a mistake is made, teams and drivers are asked to take down any relevant footage," the spokesperson explained.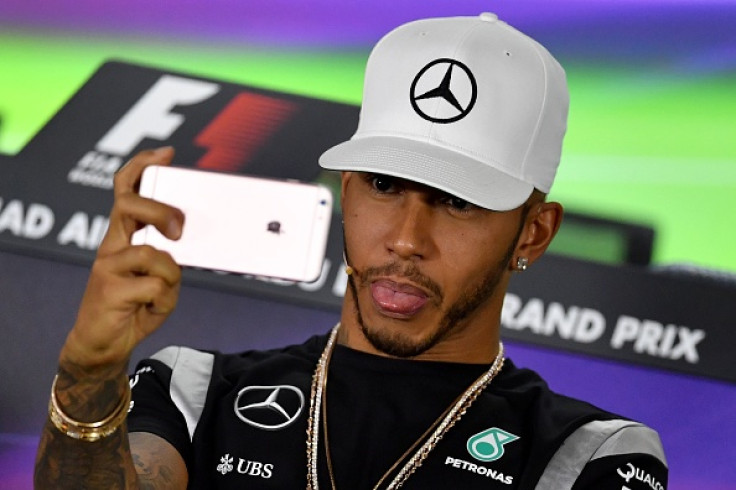 Hamilton is currently trailing Sebastian Vettel in the drivers' championship after the German took his second win of the season at the recently concluded Bahrain Grand Prix. Their next assignment will be a two-day test at the desert circuit before the F1 juggernaut heads to Sochi for the Russian Grand Prix on 30 April.
© Copyright IBTimes 2023. All rights reserved.