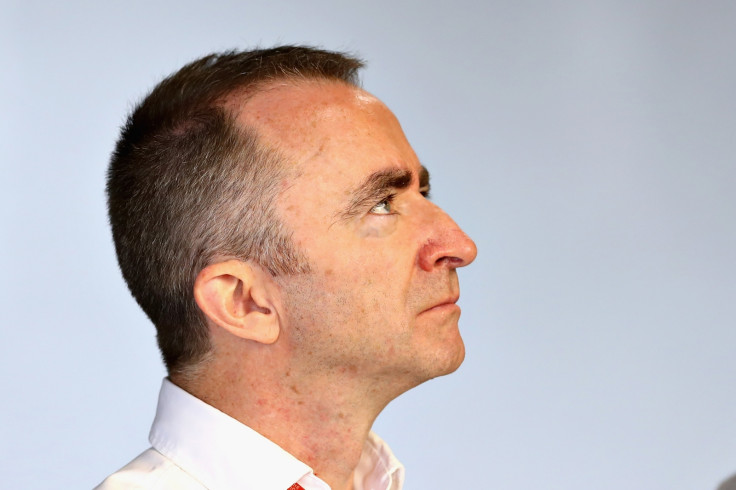 Mercedes remain in a state of disorder just weeks before the start of the 2017 Formula One season after confirming the departure of executive director Paddy Lowe, who is expected to join Williams for the new campaign. The Silver Arrows remain without a partner for Lewis Hamilton after Nico Rosberg announced his retirement just days after winning his maiden world drivers' title.
Sky Sports understands Lowe has been allowed to leave the constructors champions without a notice period and has officially been placed on gardening leave ahead of his move to the Wantage-based team. In a separate agreement, Valtteri Bottas will move in the opposition direction and partner Hamilton after being linked with a move for a number of weeks.
Lowe, who is likely to be replaced by Ferrari technical director James Allison, played a central role in Mercedes' success during his three-and-a-half years at the helm, during which time they claimed 60 race wins and won the drivers' championship on three occasions.
"I have had a fantastically successful and enjoyable three-and-a-half years at Mercedes working with an incredible team of people," the 54-year-old told the official Mercedes F1 website. "I am now looking forward to a new challenge and wish everyone well at Mercedes."
Executive director and co-owner Toto Wolff added: "Paddy has played an important part in our success during the past three-and-a-half years and we thank him for his contribution to this significant chapter in Mercedes' motorsport history.
"Success in Formula One is not about single individuals but about the strength in depth and technical capability of an organisation. We have the talent in place to continue our success of recent years and we plan to build upon it in 2017 and beyond."
The new challenge taken on by Lowe will be at Williams, where Felipe Massa is expected to come out of retirement to replace Bottas – who should be confirmed as the replacement for Rosberg in the coming weeks. Mercedes will unveil their new car for 2017 on 23 February at Silverstone, when their new line-up should be in place.