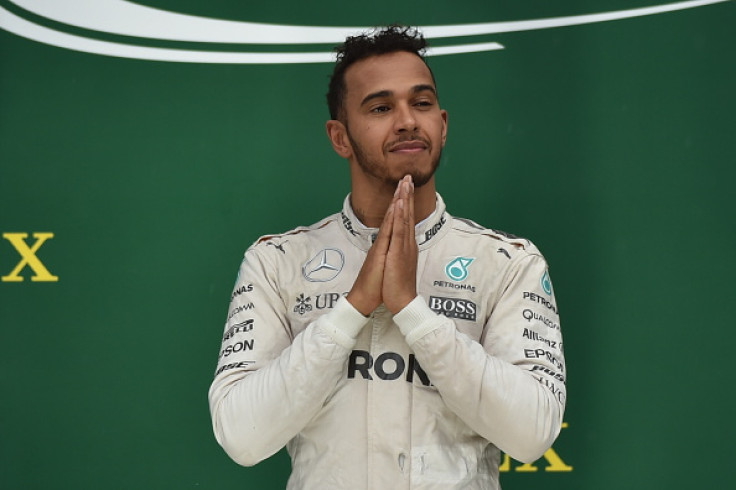 Lewis Hamilton's comments regarding lack of 'equal opportunity' at Mercedes during the 2016 Formula One season indicate that he has still not resolved his issues with the team.
The Briton relinquished his drivers' championship title to teammate Nico Rosberg, who retired after winning his maiden title. Hamilton won more races and took more pole positions during the course of the season, but lost out to his teammates by five points following the season ending race at the Yas Marina circuit at Abu Dhabi.
The three-time world champion was hampered by mechanical issues with his car during the course of the season, with the main one coming during the Malaysian Grand Prix when Hamilton was comfortably leading the race. In contrast, Rosberg did not suffer any troubles and finished outside the points on just one occasion which was at the Spanish Grand Prix when the two Mercedes drivers retired after colliding on the opening lap.
Hamilton recently revealed that he had unresolved issues with the team during the 2016 season, and also accused the hierarchy of disrespecting him with their comments following the final race of the season when he went against team orders and backed up his teammate into rival cars to try and win the championship. The former McLaren ace, however, has had a positive meeting with Mercedes motorsport boss Toto Wolff and admitted that his motivation to regain his title has doubled going into the 2017 season, when he will have a new teammate, likely to be Williams Racing driver Valtteri Bottas.
"The team's job is to provide both drivers with equal opportunity. And unfortunately, I didn't have equal opportunity, because I had failures on our side of the garage. The other side didn't. So that puts more stress on the importance of myself sucking every ounce of opportunity," Hamilton said, as quoted by ESPN F1
"At the end, that's all I could have done. I didn't do anything dangerous. I didn't put anyone in harm's way. I'd do it again. You're out there to fight."
"I'm in a good head space," he added. "I have a process that I need to take into next year. When I lost the championship, the motivation to want to take it back next year became twofold. I now have twice the desire."