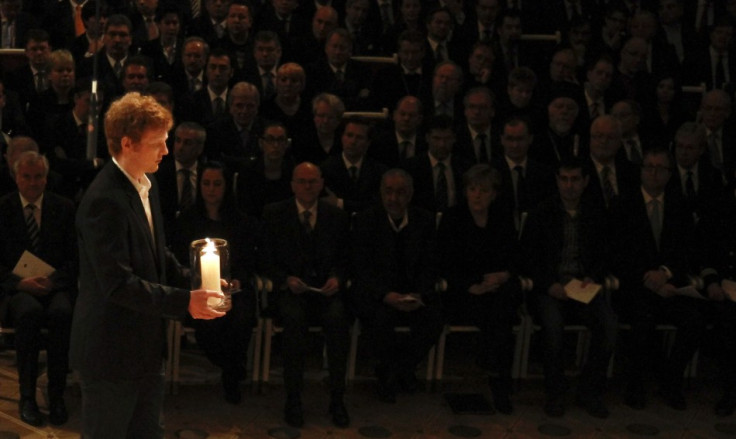 German authorities have arrested 24 members of a neo-Nazi group linked to the National Socialist Underground (NSU) over a six-year-long killing spree in which 10 people were murdered.
Police swooped on suspected members of the banned group, Aktionsbuero Mittelrhein, prosecutors in the western German city of Koblenz said.
"Nineteen of the accused were arrested for membership of a criminal organisation, three for supporting a criminal organisation and two for participating in a serious breach of the peace," the prosecutors said.
The suspects also face charges of grievious bodily harm, serious breach of the peace and use of banned symbols.
"All participants were aware that a climate of hate was being created and fears were being stoked," the statement added.
"Another area of activity was the openly violent acts against members of the left-wing scene, both locally and further afield."
Last month German Chancellor Angela Merkel made a public apology for the authorities' failure to tackle the NSU, which eluded capture for more than a decade.
The neo-Nazi gang killed eight Turks and one Greek, all shopkeepers or food vendors, from 2000 to 2006. They then shot a policewoman in Helibronn in 2007.
Their activities went undetected until November 2011, when a failed bank robbery led to two of the three robbers committing suicide and the survivor surrendering to police and tipping them off.
The German government offered each family victim's compensation of at least €10,000 (£8,500).