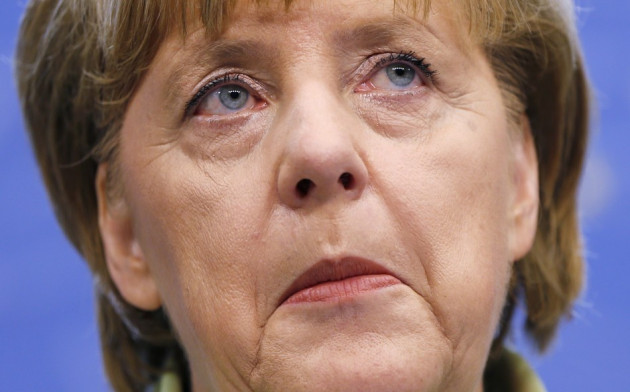 US President Barack Obama has assured Angela Merkel that her calls were not monitored by the US after the German government said it had obtained information that US agencies may have hacked the German chancellor's mobile phone.
Following the leaking of top-secret documents by whistleblower Edward Snowden, Merkel confronted Obama, seeking explanation for what Germany said was a "serious breach of trust" between the allies.
A German government statement said Merkel told Obama that such practices were "completely unacceptable" and must be stopped immediately.
"Among close friends and partners, as the Federal Republic of Germany and the US have been for decades, there should be no such monitoring of the communications of a head of government," the statement said.
Responding to the situation, White House spokesman Jay Carney said Obama has told Merkel the US was not spying on her communications.
"All I can tell you is what the president told the chancellor - the United States is not monitoring and will not monitor the communications of the Chancellor," Carney said.
But he did not categorically rule out any instance of such surveillance in the past, saying: "I'm not in a position to comment publicly on every specific alleged intelligence activity."
The German government had been alerted to the latest spying activities of the US National Security Agency by Der Spiegel magazine, which is in possession of a US document with Merkel's telephone number on it, according to Reuters.
Diplomatic setback

Merkel had spoken with Obama in July following revelations in Snowden documents that the US was conducting surveillance on its European allies. A Der Spiegel report in June said the NSA had bugged EU offices in Washington and New York and had carried out electronic eavesdropping operations in an EU building in Brussels.
Germany's complaint is the latest in a string of diplomatic setbacks for the US. Earlier this week, French President Francois Hollande called Obama after the Le Monde newspaper reported the NSA had gathered tens of thousands of French phone records in a single month between December 2012 and January 2013.
Brazilian President Dilma Rousseff cancelled a state visit to the US following revelations of widespread eavesdropping by US spy agencies.