Angela Merkel snubs Vladimir Putin invitation to Moscow Victory Day parade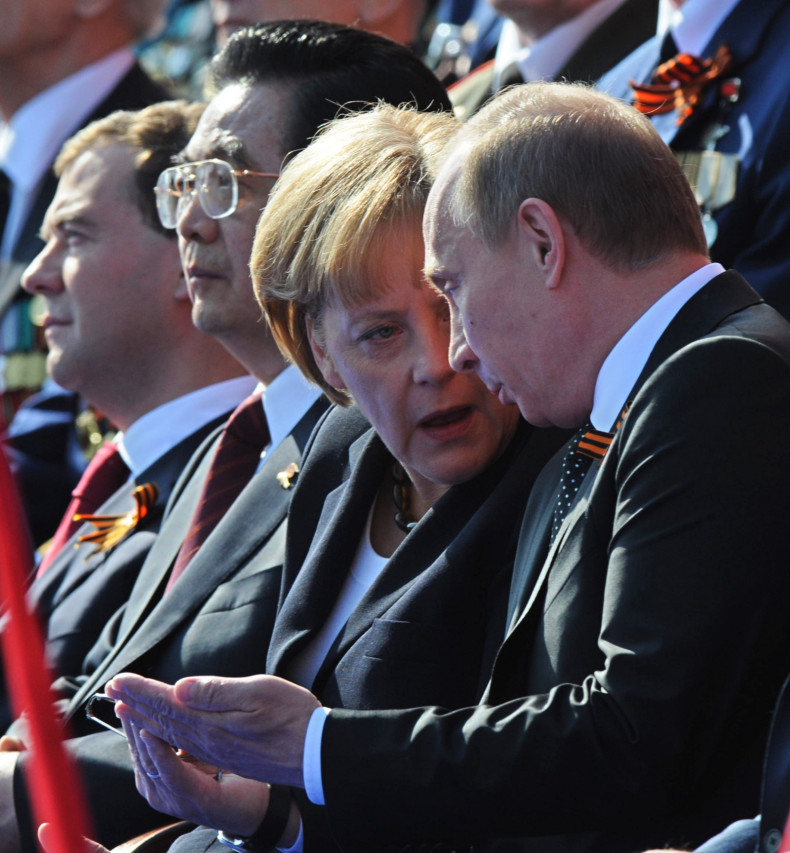 German Chancellor Angela Merkel will not attend the military Victory Day parade in Moscow on 9 May commemorating the Soviet victory during the Second World War.
Ongoing tensions between the EU and Russia over unrest in Ukraine mean that it is "impossible for her to take part in the military parade in Red Square", a government source told German daily Die Welt.
Merkel was reportedly invited to the annual military parade marking Soviet Russia's victory over Nazi Germany in June 2014, but has only just reached a decision.
She reportedly found it "unthinkable" to attend the parade featuring tanks, in all probability used in combat in east Ukraine, where Russia is accused of sponsoring anti-government unrest.
On a visit to visit his US counterpart in Washington DC, German Foreign Minister Frank-Walter Steinmeier called on Russia to use its influence to uphold the patchy ceasefire in east Ukraine, and said the West was determined to bring about peace in Ukraine. "We are both still far from happy. Now we have to maintain the pressure on the belligerents," Steinmeier said.
The Russian government is accused of sponsoring rebel groups in east Ukraine, but denied the charges. Dmitry Peskov, spokesman for Russian President Vladimir Putin, said that absence of Western leaders would not spoil the parade.
"It will not affect the spirit, the emotional aspect and the scale of the holiday," Peskov said, reports state news agency Sputnik.
Merkel will not completely snub the occasion though, and will travel to Moscow on 10 May to visit the Tomb of the Unknown soldier at the walls of the Kremlin.
The German chancellor follows the presidents of the US, Baltic states and Poland in rejecting the invitation. UK Prime Minister David Cameron and French President Francois Hollande are yet to announce their decisions.