Russian President Vladimir Putin made his first visit to Crimea since the annexation of the Black Sea peninsula. During a triumphant visit to Sevastopol on Victory Day, Putin hailed the incorporation of Crimea into Russia as "return to the Motherland".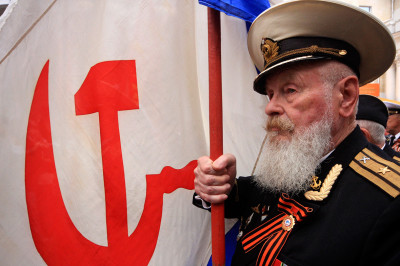 The celebrations came amid Ukraine's struggle with its most serious political crisis in decades. Pro-Russia insurgents in the east have occupied government buildings and are preparing to hold a referendum on secession.
Clashes between government forces and rebels in the eastern Ukrainian city of Mariupol have left several people dead.
The Donetsk regional administration said three people were killed during the fighting, but Ukraine's Interior Minister Arsen Avakov said that 20 "terrorists" and one police officer were killed when 60 gunmen tried to capture the police station.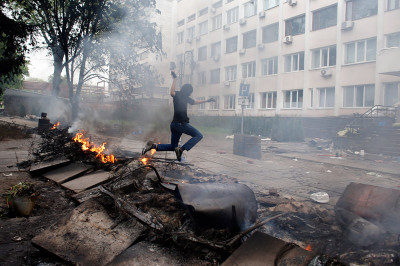 Victory Day is Russia's most important secular holiday, honouring Soviet armed forces and the millions who died in World War II.
Earlier in Moscow, Putin watched as about 11,000 Russian troops proudly marched across Red Square followed by columns of dozens of tanks and rocket launchers.