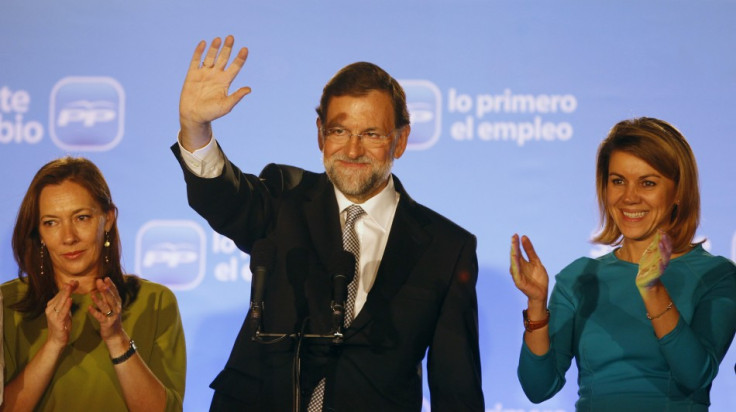 German Chancellor Angela Merkel has urged Spain's prime minister-elect, Mariano Rajoy, to make necessary changes as soon as possible to prevent another crisis on the scale of Italy or Greece, as markets reacted badly to news of his victory at the polls.
Writing in a congratulatory communiqué to Rajoy, she said: "In tough times for Spain and Europe, you have received a clear mandate from your people to pass and implement rapidly the necessary reforms."
The warning came after the markets reacted badly to Rajoy's election. Madrid's borrowing costs soared in three- and six-month bonds, nearly doubling the average interest rate from 2.3 percent last month to 5.1 percent.
Although a new prime minister traditionally enjoys a relatively calm period leading up to Christmas, these are no ordinary times and, with markets effectively forcing Rajoy into declaring his Cabinet much earlier, international pressure is already mounting on the Popular Party leader before he takes power.
Rajoy, 56, needs to officially announce his government and, two months before he takes power, there is currently little or no stability in Spanish politics. The national newspaper El Pais pleaded, along with Merkel, that a government should be named at the earliest possible stage to avert more disaster in the eurozone.
In an effort to minimise the problem, Rajoy has promised three "regalos de Navidad" (Christmas presents) when he does enter office.
He has said he will limit the amount of regional government spending and will include measures to clean up the financial sector and labour reforms to give more rights to temporary workers.