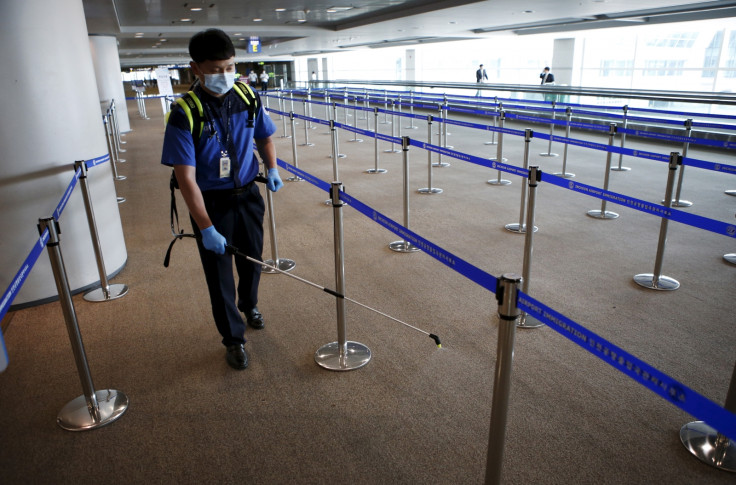 A hospital in South Korea has suspended most of its services after being identified as the epicentre of most cases in the current outbreak of Middle East Respiratory Syndrome (Mers).
The president of the Samsung Medical Center Song in Seoul, Jae-hoon, issued a public apology on Sunday. "This is entirely our responsibility and failing, as we did not properly manage emergency-room staff."
More than 70 cases have been traced back to the hospital, authorities say.
Among the cases was an emergency ward orderly who worked for days after developing symptoms, coming into contact with more than 200 people.
The attendant in turn is believed to have picked up the virus from an infected person who waited three days in different parts of the emergency ward, infecting probably many of the 900 staff, patients and visitors.
Korea's health ministry reported five new cases on 15 June, taking the total to 150 in what is the largest outbreak outside Saudi Arabia. One patient had died taking the toll to 16.
The World Health Organisation has called an emergency meeting for 16 June to review the situation.
The health agency has warned that the "large anc complex" outbreak could see more cases but is not expected to spread among the wider community as the virus has shown no major mutation so far.
The disease was first identified in Saudi Arabia in 2012 and is believed to have jumped from bats to humans through camels.
All of South Korea's cases are believed to be linked to hospitals or related services and have been traced back to the businessman who returned from the Middle East.
The respiratory tract illness infects the deeper recesses of the lung and is not coughed out except in medical procedures undertaken in hospitals
It can be controlled by public health measures including quarantine and hygiene practices.