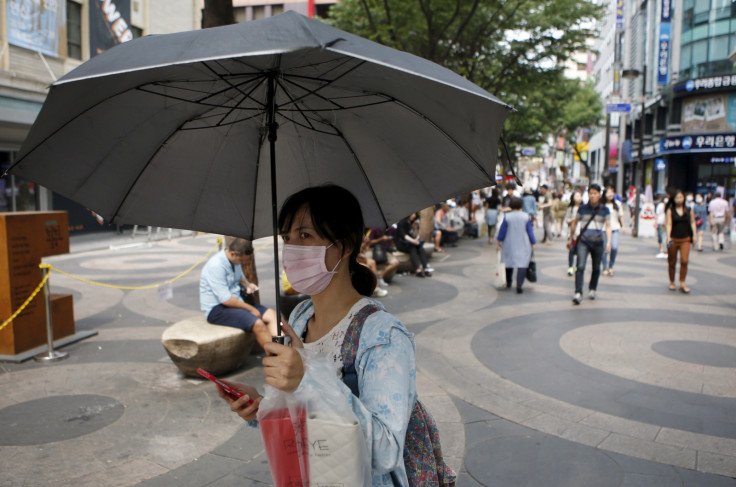 The outbreak of Middle East Respiratory Syndrome (MERS) is likely to prompt the South Korean government to boost spending to the tune of KRW 20-25tn (£12-14bn, €16-20bn, $18-22bn).
Raymond Yeung and Louis Lam, economists at ANZ Bank, noted that MERS will strengthen the government's determination, when it announces a possible supplementary budget in the second half of 2015.
The government had earlier launched a KRW 17tn extra budget to boost growth in 2013, when poor domestic sentiment and successive dissipation of exports hurt the economy. The spending amounted to 1.2% of the country's gross domestic product (GDP) in 2013.
"We believe the economic condition now is more worrisome than the situation two years ago. The government will likely propose to spend an extra amount of KRW20-25trn or 1.5% of last year's GDP," the economists said in a research note.
The outbreak of MERS has so far claimed 19 lives in the country, and a number of countries issued warnings about travelling to the nation. The country's tourism revenue totalled $18bn (£11.5bn) in 2014, representing 1.3% of GDP, according to the Korea National Tourism Organisation.
With the key tourism industry to be the hardest hit from the pandemic, the South Korean economy is facing a significant downside risk to its growth outlook, according to the economists.
They estimate that MERS would drag Korea's GDP by 0.4% in 2015.
The South Korean central bank (BOK) earlier cut its benchmark interest rate to combat the negative impact on the economy due to the viral illness.
"Under normal circumstances, we do not expect the BOK will cut interest rate successively as they want to observe the impact of previous cut. However, we do maintain an easing bias and will not rule out another surprising cut in the near term, although it is not our base call," they said.