Mesut Ozil and Alexis Sanchez's contract extensions are expected to cost Arsenal at least £36m ($44.7m), which is much more than the Gunners had budgeted ahead of holding fresh contract talks with the duo. Arsene Wenger confirmed discussions are set to take place earlier in the season, but the club are yet to show any concrete progress in terms of convincing them to remain at the Emirates Stadium.
The Germany and Chile internationals respectively are contracted to the club until the summer of 2018, but the north London club's hierarchy is keen to tie them down to new long-term deals before they enter the final-year at the end of the current campaign. Ozil revealed that he will hold talks with the club, while Sanchez is yet to give any indication about holding talks regarding an extension.
The Times reports that Arsenal are willing to offer improved contracts to both Ozil and Sanchez, who are currently believed to be on £140,000-a-week and £130,000-a-week, respectively. However, the players reportedly want more than the current offer and will demand around £250,000 a week to commit their long-term futures to the Gunners.
The duo's demands are said to be £70,000 more than what is currently the offer on the table with the deals expected to be for five-years. The report further claimed that their representatives have posed three main reasons for changing the market-value of their clients.
The first being the length of their current contracts, which has less than two years on it, the second being the increased revenue to the clubs in England owing to the new TV deal that has kicked in this season and the final reason, which is an external unexpected development, is the declining value of the pound after the recent Brexit vote.
The 12-time FA Cup champions will have to completely change their wage structure to fit in the new demands and will be expected to pull out all the stops to re-sign the duo owing to the club's healthy financial position. Ozil is believed to be more to extend his deal with the club as the midfielder is happy in London and is appreciative of Arsene Wenger making him central in terms of his team's playing style.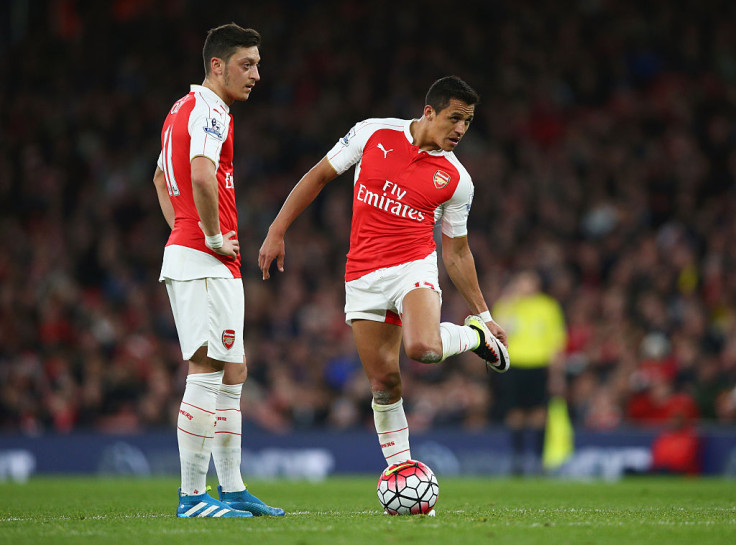 Sanchez, on the other hand, is expected to be tougher to convince, with reports suggesting that the Chilean is keen to include a buyout clause in his contract. The former Barcelona star is believed to be happier at the club now after being handed the central striker's role by the manager, which has seen him come close recapturing his best form.