Mesut Ozil Reveals Having to Defend is Major Reason for Fatigue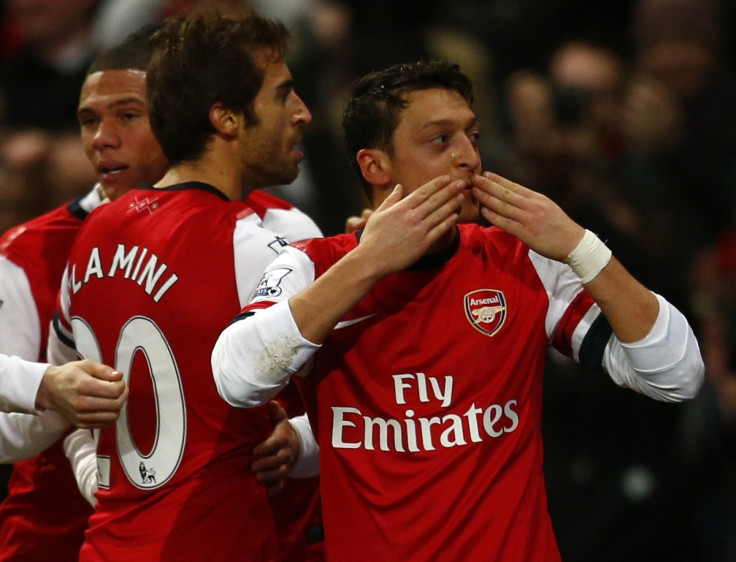 Mesut Ozil believes that the Premier League is more tiring than the Bundesliga or La Liga because you have to defend more.
The German Player of the Year 2013 was transferred from Real Madrid last summer for a record £42.5m fee and has had an instant impact for the Gunners, leading them to the top of the table ahead of the likes of Manchester City.
The German is the top assist provider for Arsenal so far this season and is likely to have an even bigger impact in the second half of the season, having acclimatised himelf to the rigours of the league.
However, Ozil enjoys the extra space he is given in England, with weaker teams also coming at the opposition instead of sitting back. The Gunners were given a taste of the same in their opening game against Aston Villa at the Emirates when the team currently in the bottom half of the table thrashed the Gunners 3-1. The defensive work, on the other hand, is something that Ozil is willing to work on to improve as a player.
"For an offensive player it's pleasant because you get lots of room. But you can't forget to do your defensive work because [the match] goes up and down," he told www.arsenal.com.
"Nowadays, it's not only the defence that defend and the attackers that attack and that's why it's much more tiring to play in this league. In general, as a footballer in the Premier League you have lots of fun because the league is so interesting and it is so much fun to play here.
"[But] it's more tiring because the game goes backwards and forwards. In the Bundesliga or La Liga, you sometimes see the smaller teams play deeper or more defensively with men behind the ball. It's the opposite here - the smaller teams want to prove themselves against everyone and are not afraid to go on the attack."
© Copyright IBTimes 2023. All rights reserved.