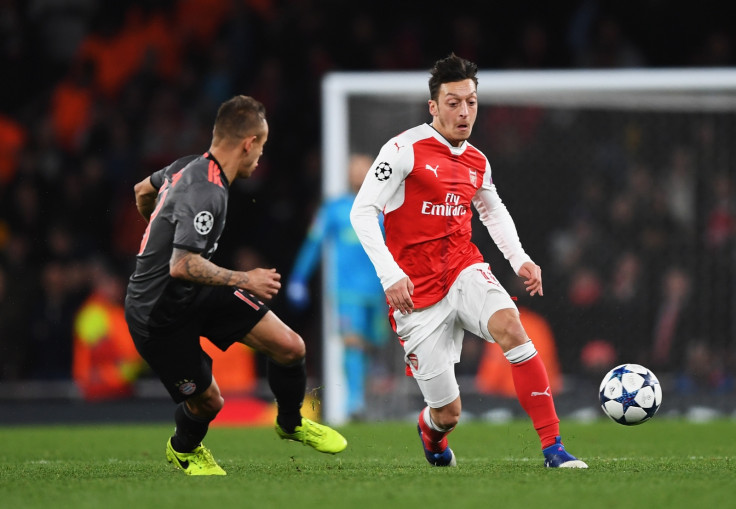 Mesut Ozil has revealed that he will hold talks with Arsenal in the near future, with his deal expiring next season. The Gunners are in a spot with a host of players, including Alexis Sanchez, whose contract also expires next season, on the verge of exit. Alex Oxlade-Chamberlain is another player whose future is up for discussion.
Ozil came on as a second-half substitute for Germany against Azerbaijan in a 4-1 victory for the World Champions, taking another decisive step towards securing their berth in Russia in 2018. The 28-year-old missed the Gunners' 3-1 loss to West Brom in their last Premier League outing with a back problem but is likely to be in the squad to take on Manchester City next Sunday.
The German insists that he is comfortable at Arsenal and London, insisting that they will bounce back from their recent dip in form and secure a Champions League spot, something they have managed to do for the last 20 years under Arsene Wenger.
He told German newspaper Der Welt, as quoted by Sky Sports: "Do you think Arsene Wenger tells the journalists [about my future] before he tells me? I know him differently I have a contract until 2018 in London and I feel very comfortable there. We'll talk soon and then make a decision.
"My dream is to win the Champions League. Why not with Arsenal? Of course, we just have a difficult time and are not satisfied with sixth place. I am convinced, however, that we will catch up again soon. Let's see what the future holds."
The Gunners are currently sixth in the table and face a herculean task to get back into reckoning with 11 games left before the end of the season. A loss to City this weekend will open up what could be an insurmountable gap between the Gunners and the top four, making a strong case for Wenger to leave after the season.