Mesut Ozil took easy option by joining Arsenal claims Manchester United legend Paul Scholes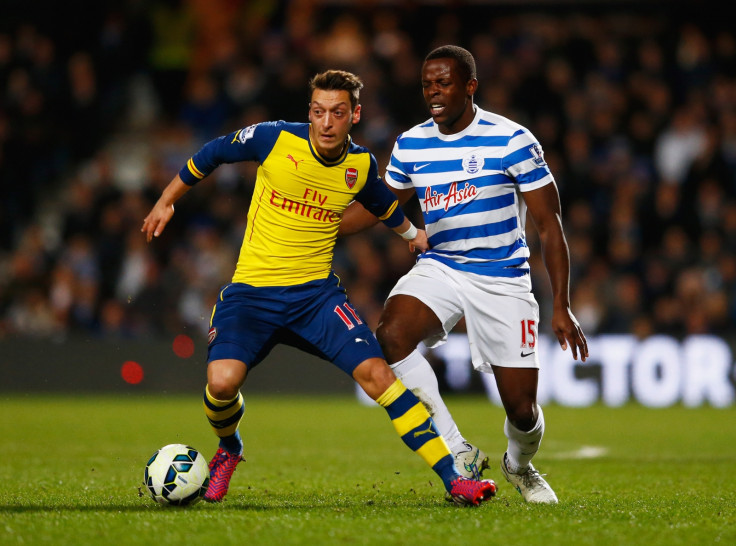 Arsenal midfielder Mesut Ozil took the "easy option" when he left Real Madrid for North London, according to opinionated Manchester United favourite Paul Scholes.
German international Ozil became the Gunners' record signing when he swapped the Bernabeu for the Emirates Stadium in a £42.4m deal back in September 2013, yet he has attracted criticism throughout his first two seasons in English football for a perceived lack of consistency and influence during key matches.
A particularly lacklustre display during the dismal 3-1 defeat to AS Monaco in the first leg of the Champions League round of 16 last week drew the ire of former Premier League stalwart turned revered pundit Gary Neville, who expressed his disappointment that Ozil had not yet materialised into a world-class talent.
Neville's former teammate Scholes has been similarly uncompromising regarding his views on the 26-year-old, insisting that the chance to win league titles was not an option now and that an obvious absence of traditional leaders in the current Arsenal setup is not helping his motivation.
"It has been said that Arsenal have been better this year, but they still seem to be liable to crumble against a good opponent who is much more focused, as Monaco were last week," Scholes wrote in his regular column for The Independent. This week's piece also featured a defence of Jonny Evans after the defender was charged by the Football Association for his role in a distasteful spitting incident with Papiss Cisse, and an explanation as to why he did not choose to take his first step into management with boyhood idols Oldham this month.
"Over the years, the big players who were really ambitious – Vieira, Thierry Henry, Cesc Fabregas, Robin van Persie – have all left. They left for the simple reason that Arsenal are not in it to win league titles any more. Those players have realised that if they want to win championships then they have to move elsewhere.
"It's why I think Mesut Özil took the easy option joining Arsenal. Since he has been there you cannot doubt his quality but at times he looks like he is going through the motions, however much ground he covers. He needs a leader around him to get him going. At Real Madrid he had a chance of winning league titles. At Arsenal that is not on the cards."
Arsenal manager Arsene Wenger predictably disputed those harsh words during his press conference ahead of the 9 March FA Cup quarter-final match against Manchester United, defending his player's workrate and claiming that Scholes himself would have enjoyed playing with Ozil during his own illustrious career.
"I believe it is a wrong statement," Wenger told reporters. "He works very hard and he's a great player. I think a player like Paul Scholes would have loved to play with Mesut Ozil. I believe he has the quality. He puts a lot of effort in to help the team. He works much harder than his style shows. You can be cheated a little bit by his style of play. He doesn't look like he puts the effort in, but he does."
© Copyright IBTimes 2023. All rights reserved.