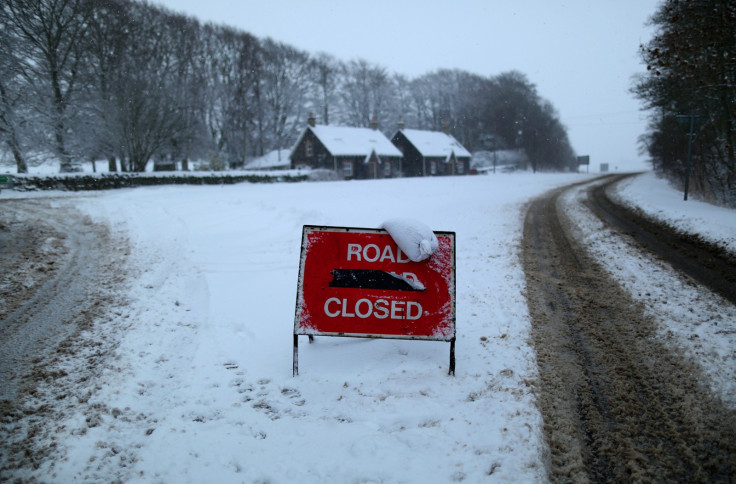 The Met Office has warned the UK to brace itself for a cold few months as a big freeze has begun to grip to the nation.
As snow began falling in parts of the north of England and Scotland on Saturday night, more parts of the country could expect to experience increasingly cold temperatures as winter sets in.
A Met Office forecaster told the Mirror.co.uk: "Frosts look more widespread until Tuesday, with showers affecting coastal areas, giving hail, sleet and perhaps snow at times," adding, "Wednesday will be cold."
Despite having experienced the third warmest winter since records began across the UK last year, the Met Office said a polar vortex could bring high altitude winds causing extremely cold temperatures in the coming days.
A Met Office meteorologist told the DailyMail.co.uk: "On Tuesday, rain coming from the west could turn into snow. In the Peak District, we could see some more snow."
However, this is not the first time the UK has braced itself for extreme cold weather. In November 2014, reports suggested the UK should prepare itself for the worst, only to be told the "perfect storm of misery" was unlikely to manifest.
In fact, the Met Office's forecast for November 11-20 suggests colder than average temperatures, the outlook beyond this is less clear.
From November 21 to December 5 the Met Office website says the forecast remains "uncertain".
It added that "generally stormy conditions look less likely than normal for the time of year."
In its explanation of how long-range weather predictions are made, the Met Office says this is a "complex undertaking".
It adds: "Small events currently over the Atlantic can have potentially significant impacts in our weather in the UK in several days' time… For this reason, our forecasts for five days and beyond are written on the scale of the UK as a whole."