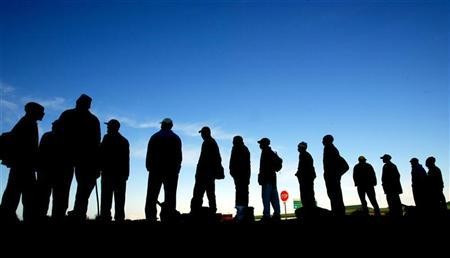 British Justice Secretary Ken Clarke will promise Wednesday to end putting criminals on community punishments and make them work, the Daily Mail has revealed.
Jobless offenders will be forced to work under new proposals to be set out by the justice secretary, and he is expected to announce that criminals will have to work a minimum of 28 hours over four days with the fifth day spent looking for full-time employment.
"If you are unemployed and on community payback, you shouldn't be sitting idle at home watching daytime television or hanging about with your mates on a street corner, you should be out paying back to your community through hard, honest work," Prisons and Probation Minister Crispin Blunt told Sky News.
"The public want to see offenders giving something back to their communities, but they are rightly not satisfied with seeing only a handful of hours a week dished out. Decent, law-abiding people can work a full five-day week, and so should offenders," he added.
Around 100,000 people are sentenced to community payback each year across England, according to The Daily Telegraph, with more than 8.8 million hours of unpaid work completed last year. But critics say the penalties are too soft on the criminals with some punishments being no more than making bird boxes, the newspaper has revealed.
The minister was in Croydon visiting offenders who were cleaning up graffiti at Croydon Arena on a project which has been recommended to the London Probation Trust after local residents complained to the Metropolitan Police and asked for a cleanup of their area.
"The scheme will only be viable if it is properly resourced, if it doesn't put council workers out of work and that the offenders are fit to carry out the tasks," said Harry Fletcher, assistant general secretary of the probation union, NAPO.