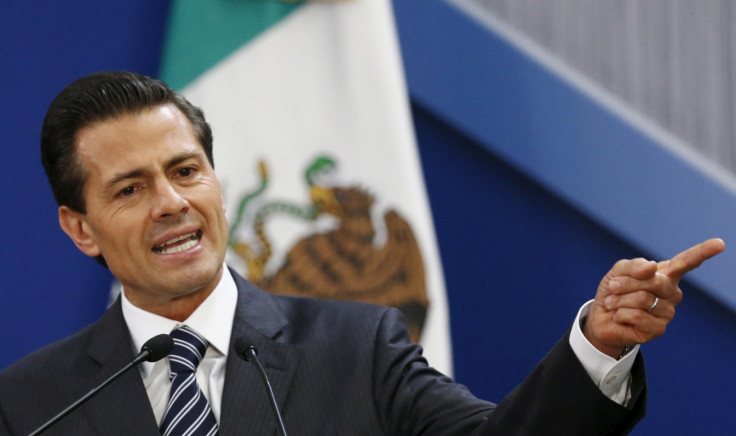 Mexican President Enrique Pena Nieto has apologised for the $7m (£5.29m, € 6.32m) mansion scandal surrounding his wife Angelica Rivera. In a case of conflict of interest, the First Lady had reportedly purchased a luxury home from a government contractor in 2014. Initially, the president had slammed those who had criticised him and his wife, but on Monday (18 July) the president admitted that the scandal had damaged the faith Mexican's had in the government.
Speaking to political leaders at the presentation of a new anti-corruption law, he promised to work hard to rebuild the trust of the people and stated that his government would fight to abolish corruption.
Pena Nieto, who is set to face presidential elections in 2018, said, "For this reason, with all humility I ask your forgiveness. I repeat my sincere and profound apology for the offence and indignation I have caused you."
Previously, Rivera had maintained that she had done nothing wrong and that she had purchased the house from Grupo Higa, a major government contractor, from her personal earnings. Later it was found that she had returned the mansion, which she was paying installments for.
According to reports, it was because of the scandal that the president's party the Partido Revolucionario Institucional (PRI) was trounced in recent local elections. Moreover, the scandal has strained relationships between Mexico and China as Pena Nieto's government cancelled a multi-billion-dollar high-speed rail contract with a Chinese-led corporation. Grupo Higa, the firm involved in the scandal was the part of the corporation.