BP expects to include a pre-tax non-operating charge of about $5.2bn (£3.86bn, €4.67bn) in its second quarter results this year. This is related to its 2010 Deepwater Horizon incident and oil spill at the Gulf of Mexico.
The total pre-tax charge related to the incident comes to $61.6bn before tax or about $44bn after tax, the British oil giant, said in a statement. It added that this marks significant progress in resolving outstanding claims arising from the accident.
BP believes that any further outstanding claims related to the incident which are not accounted for in the current additional charge, will not have any significant effect on its financial performance. Remaining claims will be treated in the ordinary course of business, BP said.
Brian Gilvary, chief financial officer at BP, said: "Over the past few months we've made significant progress resolving outstanding Deepwater Horizon claims and today we can estimate all the material liabilities remaining from the incident. Importantly, we have a clear plan for managing these costs and it provides our investors with certainty going forward."
This puts an end to BP's earlier statements that it was not possible to estimate the total corporate cost of the incident, which saw the blowout of its Macondo well that was located off the Louisiana coast.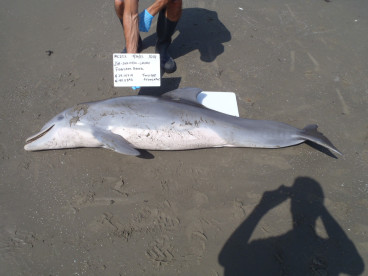 This led to the sinking of its Deepwater Horizon drilling rig, claiming the lives of 11 workers apart from releasing about 3.2 million barrels of oil into the Gulf of Mexico over three months. It had a negative impact on the fishing industry and wildlife in the region.
The cost incurred by the British company is one the largest in corporate history. While it is not only more than the Exxon-Valdez 1989 oil spill incident, which had cost the US company $4.3bn, it is also more than the fines incurred by individual banks found to be guilty in the subprime mortgage crisis.
Daniel Jacobs, a former Justice Department environmental lawyer, was quoted by the Wall Street Journal as saying: "The number is huge. I know of no other more expensive man-made corporate disaster."