Mexican President Enrique Pena Nieto has condemned US President Donald Trump's decision to build a border wall and reiterated that Mexico would not pay for it. He hinted that his upcoming trip to Washington may also be put on hold.
"I regret and reject the decision of the US to build the wall. I have said time and time again, Mexico will not pay for any wall," Pena Nieto said in a televised speech to the nation late on Wednesday (25 January). He added that the country does not believe in walls.
Referring to Trump's decision, he said: "It comes as our country is talking on new rules on cooperation, trade, investment, security and migration in the North American region.
"As president I assume the complete responsibility to defend the interests of Mexico and Mexicans," Pena Nieto said.
His comments came in response to Trump's statement that the construction of the much-debated border wall will begin in months. Soon after signing the executive order for the wall, Trump said the expenses for the construction will be reimbursed by Mexico.
"All it is, is we'll be reimbursed at a later date from whatever transaction we make from Mexico," Trump said in an interview to the American Broadcasting Corporation.
"I'm just telling you there will be a payment. It will be in a form, perhaps a complicated form. What I'm doing is good for the United States. It's also going to be good for Mexico. We want to have a very stable, very solid Mexico," he added.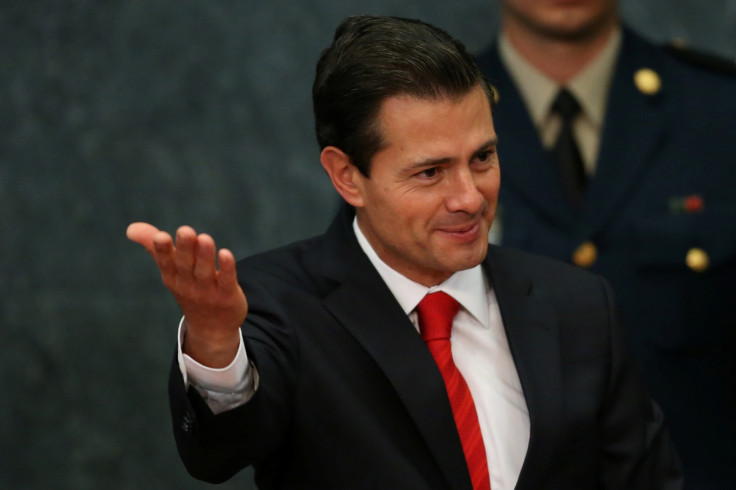 Amid renewed tensions between the two countries, Pena Nieto's visit to Washington on 31 January is in doubt. Without confirming or rejecting speculation that he was considering cancelling the visit, the Mexican president only said: "Based on the final report from the Mexican officials who are in Washington right now ... I will make decisions about what to do next."
He is also quoted by the BBC as saying."Mexico reaffirms its friendship with the people of the United States, and its willingness to reach agreements with its government. Agreements that will be in favour of both Mexico and the US,"
Meanwhile, a senior Mexican government official told the Associated Press that their administration "is considering" cancelling the president's visit. "That's what I can tell you," the person told the news agency.
Pena Nieto is facing pressure from opposition parties to scrap the US visit. He is also reportedly facing criticism for being too lenient in his dealings with Trump.