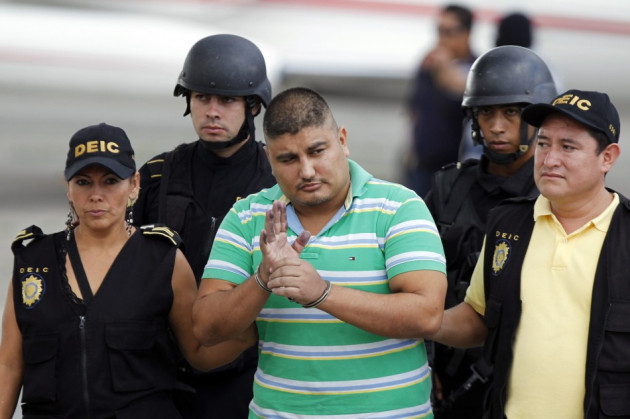 Mexican authorities have arrested one of Guatemala's drug cartel kingpins, who is suspected to have masterminded the murder of nine police officers.
Drug lord Eduardo Villatoro Cano, nicknamed "Guayo Cano", was apprehended in the southern state of Chiapas, about 140 miles (230km) from the Mexico-Guatemala border.
Cano became one of the most wanted men in Guatemala following a deadly attack in June 2013 in which dozens of armed men, suspected to be from drug-running groups, slaughtered eight policemen in the northwestern Guatemalan city of Quetzaltenango. The ninth policeman was abducted by the assailants from the police station and his partial remains were found later.
The onslaught was widely believed to have been in retaliation for drug seizures by security personnel. The attack enraged Guatemalan authorities who vowed to take down the assailants launching "Operation Dignity".
Cano has also been suspected of playing a key role in a Mexico-based Gulf Cartel.
Cano, along with other three dozen people, has been blamed for the attack although the drug-trafficking group has largely been broken down.
"Villatoro is the mastermind," the security minister of Guatemala, Mauricio Lopez, told reporters. The suspect was later handed over to Guatemalan authorities.
Both Guatemala and Mexico have beefed up their security ties in a bid to beat the powerful drug cartels.
Drug-trafficking also plays a major role in the politics of both countries.
The latest capture is a result of Guatemalan forces' "excellent coordination with the Mexican authorities," said Guatemalan President Otto Perez Molina. "This concludes a successful operation that resulted in the capture of those responsible for the massacre," Molina added.